Responsible Marketing
How to Market Responsibly
Responsible marketing isn't just a good business practice. It's the right thing to do.
If you've got a heartbeat, then you've likely been exposed to irresponsible marketing: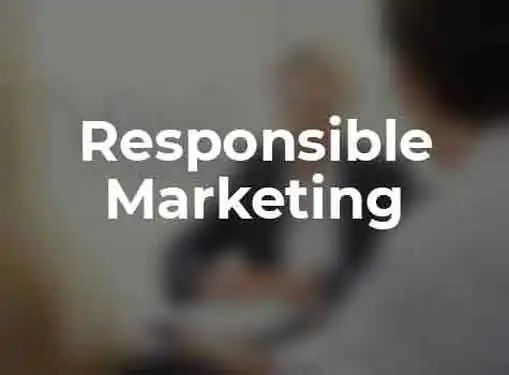 If you own a company, you'll want to steer clear of irresponsible and unethical marketing tactics. Here are three tips to ensure you are marketing responsibly.
1. Comply with the law.
There are numerous federal and state laws that affect how you interact with customers and prospective customers. For example, if you want to send emails to prospects and customers, you better make sure you are complying with the CAN-SPAM Act of 2003. If you are going to solicit customers via telemarketing, you will need to comply with the Telephone Consumer Protection Act of 1991 (TCPA), the Telemarketing and Consumer Fraud Abuse Prevention Act, and the FTC's Telemarketing Sales Rule which covers their new Do Not Call Registry.
Things like sending a junk fax to somebody who hasn't requested the information are against the law. You need to understand what laws affect you. Talk to your lawyer about what you need to do to comply with all of the laws that affect your marketing programs.
2. Consider the consequences of irresponsible marketing.
When consumers determine that a company is engaged in irresponsible marketing practices, they often shift their business elsewhere. The Internet makes it even easier for consumers to "blacklist" you. Before you know it, a search on your company name in popular search engines may result in prospective customers finding pages that describe you as an irresponsible marketer. It simply isn't worth the risk of tarnishing your reputation and losing customers, is it?
Beyond putting your customer base at risk, actions that violate the law will result in your being sued. If you call individuals registered in the FTC's Do Not Call Registry, they maybe able to sue you for up to $500 in damages per violation. Sent somebody a junk fax? They can sue you. While it may seem unlikely that you will be sued, think again. Again, the Internet is quickly educating consumers that they don't need to get mad, they can get even. Many sites teach consumers how to sue companies for various improper and illegal marketing techniques.
3. Provide accurate information about your products.
The best way to sell your products or services is to be honest about what you have to offer. When you overstate your capabilities, you risk getting a bad reputation, being sued, and having an excessive amount of returns for refunds. Your advertisements must be truthful and non-deceptive. Moreover, you need to have evidence to back up your claims.
The bottomline? Deceptive and misleading marketing can get you into trouble. Failure to comply with laws that apply to marketing programs can quickly put a big dent in your company pocketbook. Don't be afraid to market. Just make sure you understand what's acceptable and what crosses the line over to the dark side. When in doubt, consider the golden rule!
Share this article
---
Additional Resources for Entrepreneurs