Negotiations
Salary Negotiation Tips for Business Owners
You're a hardcore negotiator when it comes to your suppliers, but when it comes to negotiating salary with your employees, you're a total softie. Here are the tips you need to improve your salary negotiation techniques and rescue your company's bottom line.
Good business owners care about their employees.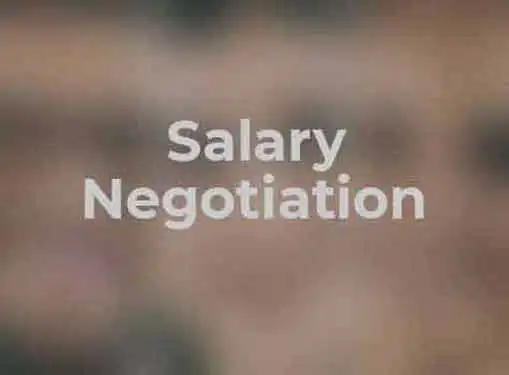 You want to make sure your employees are fulfilled in their work and are compensated fairly. A rising tide lifts all ships and when the business prospers, you have no problem making sure your workforce prospers, too.
But sometimes your idea of prosperity and your employees' idea of prosperity are two different things. Sooner or later, an employee will make a salary request that falls outside the parameters of what you believe to be fair compensation. When that day arrives, hold on to your seat because negotiations are on!
Negotiating salaries with employees can be difficult, especially when the employee makes a legitimate case for a pay raise. In general, the trick is to balance needs of the employee against the needs of the company and the rest of the workforce.
Establish a range. Prepare for salary negotiations by establishing an acceptable salary range for the position. If the employee catches you off-guard, schedule a meeting for a later date so you'll have time to determine the upper and lower limits of fair compensation.
Introduce performance reviews. Since the employee is requesting the pay increase, the onus is on him to justify the basis for a change in compensation. Read over the individual's performance reviews before the meeting and if his self-assessment doesn't mesh with the reviews, don't hesitate to introduce them into the conversation.
Augment with benefits. Salary negotiations aren't always about salaries. Often, the employee is more interested in being recognized for their contribution to the company than they are in padding their paycheck. Additional benefits and non-cash forms of compensation can be effective enticements for existing and new employees, as long as they don't violate fair and equitable compensation guidelines.
Standardize pay rates. Standardized pay rates eliminate the need for uncomfortable salary negotiations because if everyone at the same level receives the same pay, there is nothing left to negotiate. The downside of standard pay rates is that they may restrict your ability to reward excellence.
Consider consequences. If you're locked in an intense salary negotiation, take a step back and consider the consequences of your decision. Is the employee likely to leave the business if he doesn't receive the salary he wants? If you agree to his request, will it cause hard feelings with the rest of the workforce?
Share this article
---
Additional Resources for Entrepreneurs