Negotiations
Being Willing to Walk Away From a Negotiation
The ability to walk away is the most powerful strategy in your negotiation toolkit. Here's what it means and how you can use it to increase the strength of your position.
Have you ever noticed that the most successful negotiators are the ones who have the least to lose from an impasse?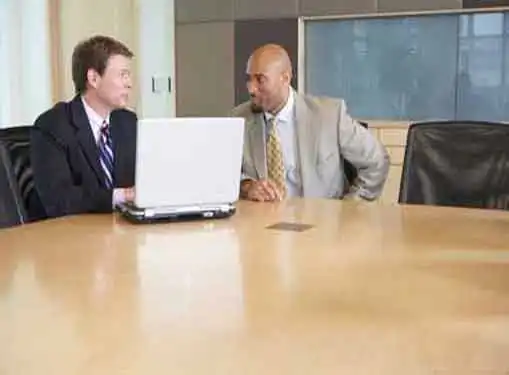 It's true. More often than not, the party that gains the upper hand will be the one that can walk away from the process without experiencing a significant loss or business interruption.
What you may not realize is that negotiators who can walk away from the negotiating table didn't stumble into that position - they planned it that way. Effective negotiators usually don't enter negotiations until they know they have the ability to abandon the process if they can't achieve their desired outcomes.
Negotiators who are in the position of needing a deal at any cost are like fresh meat in a shark tank. When you have no other options, your opponent will sense your weakness and pounce on your position, leaving you to pick up the pieces of a potentially good deal gone south. The ability to walk away from a negotiation isn't a luxury, it's a necessity.
Creating alternatives. Walk-away alternatives separate good negotiators from great ones. Although it may be more beneficial to achieve a successful outcome in the current negotiation, you'll gain confidence when you know that you have researched viable alternatives. The simple fact of the matter is that you can't walk away from a negotiation unless you have attractive alternatives. The better the alternatives, the easier it is to walk away.
Forcing your opponent's hand. The ability to walk away from a negotiation forces your opponent's hand. Does he also have the ability to walk away from the negotiating table? Maybe he does and maybe he doesn't. Either way, there's a reason why he wants to reach a deal with you. If you have stronger alternatives than him, you'll force his hand and gain the advantage in the negotiating process.
Bluffing. It's possible to use walking away as a negotiation strategy even when you don't have any decent alternatives. The difference is that you'll be bluffing; you need negotiations to be successful because you don't have any other options. Bluffing is a high-risk negotiation strategy that is only effective when you know that the other party doesn't have viable alternatives, either.
Simultaneous negotiations. The development of alternatives and the threat of a walk-away can set the stage for a simultaneous negotiation strategy. Instead of negotiating with a single interest, you can negotiate with two (or more) interests, playing them against each other to negotiate the best possible outcome. Simultaneous negotiation strategies are ethically questionable and extremely risky because no matter how it ends, everyone will feel like they've been used.
Share this article
---
Additional Resources for Entrepreneurs