Sales Leads
Sales Leads Versus Sales Prospects
What's better: A sales lead or a sales prospect? If you're like most business leaders, you probably find these (and other) sales-related terms confusing. We'll clear up the confusion and tell you how you can turn leads and prospects to your advantage.
Sales cycles drive the bottom lines of small businesses.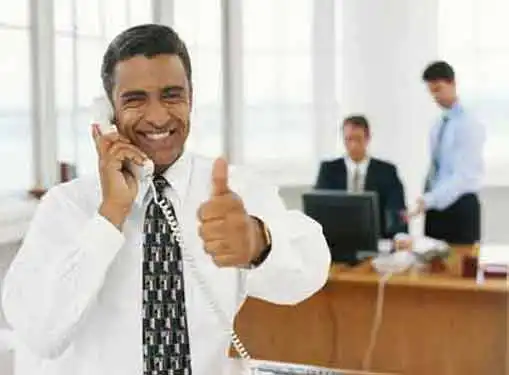 Sales teams that have mastered the art of lead generation and prospect cultivation are worth their weight in gold - without them, small companies would find it difficult to generate the revenue that is needed to sustain steady, continuous growth.
But the terminology associated with the sales cycle can be confusing, even for sales professionals themselves. "Leads", "prospects" and other terms tend to be used interchangeably. And though it might not seem like a big deal, the misuse of sales-related verbiage can have a dramatic impact on the selling process and on your company's bottom line.
The distinction is especially acute in the area of B2B marketing. Sales teams rely on third-party providers for lists of companies and contacts at various stages of the sales cycles. Although these lists are pricey, it's not unusual for third-party providers to misidentify their lists. As a result, sales teams receive an inventory of cold contacts with limited sales potential.
Prospects
Prospects are potential customers or clients who have demonstrated an interest in your company. That can happen any number of ways. Maybe they visited your website and downloaded a whitepaper or news clip. Or maybe they called the office to request a copy of your company newsletter. However they engaged with your business, they have taken an action that indicates an interest in what you do - but not necessarily an interest in your products. In fact, they may not even have the capacity or authority to buy your products. They have simply shown that they are interested in your industry or business.
Leads
Prospects may never become leads because a lead is someone who has gone the extra step and expressed interest in your products. They've made it clear that they are interested in learning more about your product line and have given signals that they are a potential buyer. How serious they are about buying your products is another story. Some leads are red hot. Others are lukewarm. It's your sales team's job to qualify leads before they decide how much time and effort to invest in them.
Suspects
Any prospect or lead you receive from a rented list should be treated as a suspect. Sounds criminal, doesn't it? In some cases, it should be - especially if the list provider has charged you top dollar for names that are about as useful as a photocopy of the phonebook. Although some of the names on these lists may be legitimate, be prepared to thoroughly qualify them before you classify them as legitimate prospects or leads.
Share this article
---
Additional Resources for Entrepreneurs