Media Training
Sample Media Training Agenda
Media training sounds like a great idea for your business. But is it really worth the investment? You'll have to decide that for yourself. But here's a sampling of the things that are typically covered in media training sessions.
Whether you're a small business or a large corporation, media training can strengthen and reinforce your organization's PR strategy.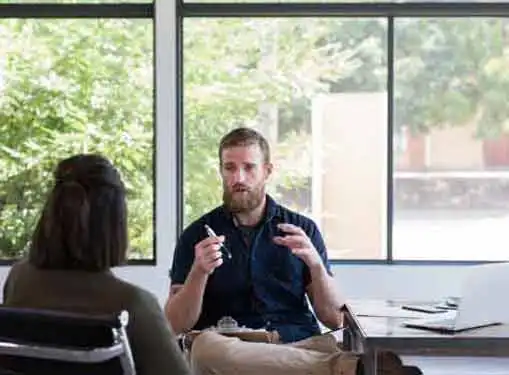 Media relations doesn't come naturally for most business leaders. The rationale for media training is that the more your company invests in your leaders' now, the more capable they will be of presenting your company to the media when it really counts.
Yet many business leaders continue to view media training with skepticism. In an era characterized by failed businesses and tight profit margins, media training events are often the first items eliminated from annual budgets. More often than not, skipping media training is a mistake - if your key personnel don't know how to relate to the media, they won't have the ability to execute PR strategies.
If you're still on the fence about media training take a look at the topics that are part of a typical media training agenda:
Journalism 101. Journalists have their own goals and agenda when they interact with you - goals and agendas that are often at odds with your goals and agendas. To successfully navigate media relations your people need to understand where journalists are coming from and how your business can communicate your message by giving them the things they need to create a compelling story.
What to expect at media events. For the uninitiated, media events (press conferences, interviews, etc.) can be confusing. Media training demystifies these events and gives your staff insights about what to expect when they communicate with both broadcast and print media outlets.
How to control your message. Media training helps your staff clarify the process for message development and identify strategies for creating messages that stick with the media. After you've developed a clear message, media training equips your company to manage your message across a variety of news mediums.
How to handle tough questions. Today's media professionals are particularly sensitive to business leaders who duck difficult questions. At some point, your media training should teach your people how to handle tough questions without being too evasive. Your trainers will give your key leaders specific strategies (e.g. "bridging", "flagging", etc.) to redirect the conversation back to your key points.
Practice interviews. No media training event is complete without hands-on application. It's fairly common for media training participants to engage in practice interviews and receive critiques from experienced PR professionals who have proven their ability to conduct successful interviews.
Share this article
---
Additional Resources for Entrepreneurs