Marketing Strategy
Scent Marketing
Written by Rayzelle Forrest Young for Gaebler Ventures
Discusses the positive effects of scent marketing and how it can be used to increase your business revenue.
Scent marketing is a fairly new approach that some businesses are taking to increase their sales. It's a proven fact that smells can change a person's mood.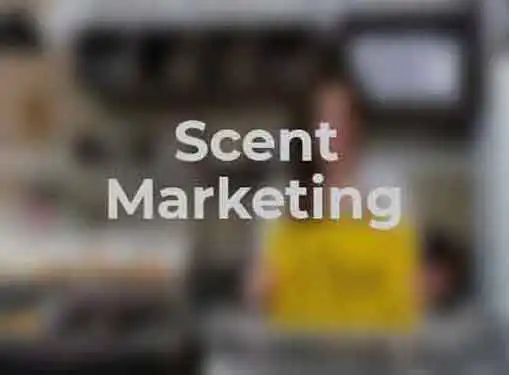 The use of scent marketing has been used for years in the car sales industry by using the "new car" smell. The smell of freshly polished vinyl and leather along with the smell of new carpet has become the trademark scent of what a new car should smell like. People often want to keep this smell in their vehicles for as long as possible in order to give them the feel of being in a new car even when it is old.
The sense of smell is chemically tied to the brain and it's ability to produce emotions. These emotions can be triggered in order to get people to buy products and services. If your business is experiencing financial trouble or you just want to incorporate a new strategy into your marketing campaign, there are several reasons why you should try scent marketing.
Cost Effective
Scent marketing is a fairly cost effective way to help increase your small business particularly if you have a small office. You can easily purchase wall air fresheners down at your local store that emit pleasant smells throughout your office. If you're a larger business you can rent scent machines at a price that is affordable to you that will produce a steady flow of the smell you choose for your business.
Customers stay longer
Studies show that customers stay longer in businesses that have a pleasant smell. If your store or place of business smells good, it provides a pleasant environment for customers to do their shopping in. This will prompt customers to stay longer as well as take their time with making decisions about purchases.
Customers spend more
A study conducted in Las Vegas casinos showed that slot machine players spent 45% more money in casinos that used scent marketing than in casinos that did not. Reports from a coffee shop owner showed increased sales when he started purposely leaving his oven on so customers could continue to smell his baked products. This smell made customers hungry and want to buy something even if they were just there for coffee.
The sense of smell can make a person buy products and services. This has prompted the influx of businesses using scent marketing to help increase the revenue of their business. Scent marketing is a cost effective way to get customers to stay longer at your business as well as get them to spend more.
Rayzelle is an entrepreneur and writer. Based on her experiences as an owner of her own dance studio, she will share her personal tips on being a successful entrepreneur.
Share this article
---
Additional Resources for Entrepreneurs