Setting Up an Office Network
Securing the Office Network
The good news is that now you've got an office network. But the bad news is that now you've got an office network - and it needs to be secured. Learn why your office network is a security threat to your organization and how you can protect it from intrusion.
Data security is a major issue, especially when it comes to small business networks.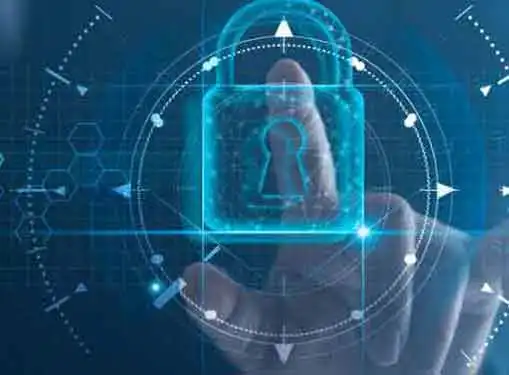 Like it or not, your network is probably the most vulnerable link in your data chain. Unless you take steps to adequately protect your company's data and customer information, you could leave yourself exposed to theft and fraud.
Most business networks have the ability to limit user access with passwords and user authorization levels. That's fine for protecting your data from internal misuse, but how are you protecting your data from external threats? The most severe security threats often come from outside your business. To protect your company, you need to get up to speed on some of the proven strategies small businesses have employed for securing the office network.
Firewalls. A firewall is a device or feature of a device that is configured to allow or deny access to your network. There are several different kinds of firewalls, and many hardware devices come with firewall protection. Do your homework to make sure your networks components include firewall protection.
VPNs. A VPN (Virtual Private Network) is designed to give remote workers access to shared files and folders without compromising your network integrity. Encryption and passwords are common VPN features. But if you're looking for the most secure VPN environment, consider leveraging a two-step key system.
Wired network security. Wired networks tend to be more secure than wireless ones. Despite the added hassle and expense of cable in your workplace, a hardwired network can connect your LAN and make it difficult (if not impossible) for outsiders to break into the network.
Wireless networks. Network security for wireless networks can be more of a challenge. But that shouldn't deter you from considering a wireless configuration - it is very possible to create a secure wireless network. Start by not broadcasting the SSID (the digital identification for your network). Additionally, you can utilize WEP (Wireless Encryption Protocol) technology that requires sophisticated passwords for wireless access.
IT assessments. From time to time, it's a good idea to conduct security assessments using either in-house or outsourced IT specialists. A good IT person can help you lock down vulnerable ports and identify areas of potential security exposure.
Share this article
---
Additional Resources for Entrepreneurs