Small Business Marketing
Sell Yourself - Sell Your Product
Written by Jay Shapiro for Gaebler Ventures
In an image conscious world the way you look, as a business owner, can speak volumes about your products and services. At least that's what people think, rightly or wrongly. It might not be fair but we are judged on our appearance so being aware of the messages your image sends out is important.
When you own your own company you are an ambassador for all that it stands for.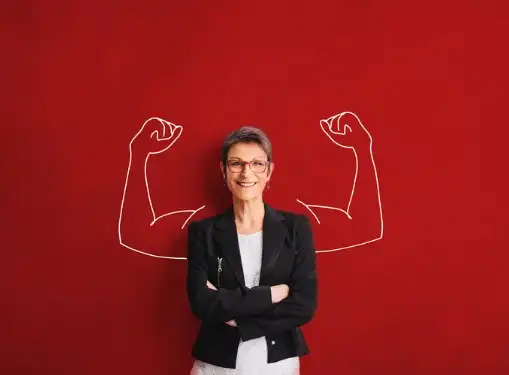 You represent the product and the services you offer. That's why it's important to look at the image you personally put across. You are the figurehead of your firm.
Aside from selling a great product and offering truly excellent service, you need to sell yourself. It's a fact of life that people do judge others on their appearance so there's little point entering into debate about it. The fact that you look like Grizzly Adams after a weekend at a music festival shouldn't matter if your products are second to none. But it does matter.
More than ever before we live in an image conscious world. We are bombarded with visual stimuli that send messages to us. We make assessments based on what we see.
If you're the owner of a successful company does it matter that you drive an old Volkswagen Camper van? You bet it does. You know you drive it because it's like an old friend and you're a member of the fan club and it has sentimental value. Your clients don't know that. They just wonder of you can't afford a better vehicle. And that's when they start asking questions, even on a subconscious level they will ask questions or come to conclusions:
"I'm not sure I want to buy from this company, it looks like it's not doing so well."
"The boss looks a bit disheveled, I don't know if I trust him to take my order correctly."
"How reliable is the company? Will they deliver on time? Looks like the boss's car is about to break down."
Admittedly we're using an extreme example of a business owner with a hippyish appearance and an unusual vehicle choice. However, to varying degrees there are businesspersons operating who make similar mistakes.
It's easy to forget that once you own a company, you are the company. A fancy logo that cost you thousands won't work its magic if your suit is threadbare or you've got six o'clock shadow.
It may be that we all place too much emphasis on the conventional. In reality there's no reason at all why our bearded Grizzly Adams guy wouldn't be running a great company. One argument might be that he would run a better one and be devoted to business seeing as he doesn't waste time fussing over his appearance. That's a pretty sane argument when you think about it. But we don't always live in a sane world.
The advice to business owners isn't to sell out and dress up as a stereotypical corporate fashion plate. It's more important to maintain your individuality, but perhaps tame it a little for the work environment. No need to transform into someone too far removed from your self. After all, no one is comfortable if they are pretending to be someone else. Oh, and park the camper van round the corner if you can't bear to give it up.
Jay Shapiro is a freelance writer based in the UK. Jay has a particular interest in the emotive aspects of the entrepreneur's character. "Alongside the nuts and bolts of business, the character of the person is often the ingredient responsible for success."
Share this article
---
Additional Resources for Entrepreneurs