Small Business Expert
Our List of Small Business Experts
Small business expert is a title that anybody can claim. However, a real small business expert must truly understand what it takes to start, build and grow a successful startup. We list dozens of small business experts who we think are the real deal.
Small business experts are worth their weight in gold.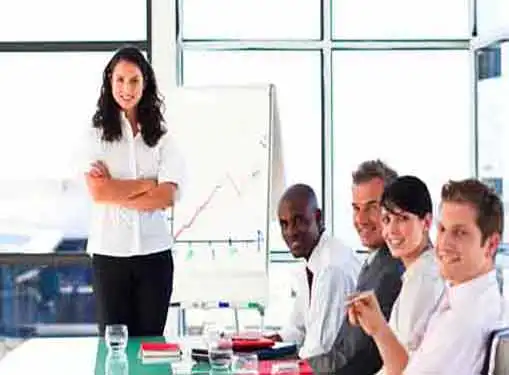 The challenge is that there are so many folks who claim to be small business experts.
Who is worth listening to? Well, to make your life a little easier, we've decide to create a list of small business experts who we think are worthy of your precious time.
The Definitive List of Small Business Experts
Guy Kawasaki - Guy is the ultimate self-promoter but his entrepreneurial knowledge is the real deal. He was one of the original employees responsible for marketing the first Macintosh at Apple. He is a managing director of Garage Technology Ventures, an early-stage venture capital firm, a regular speaker at conferences, and an Entrepreneur Magazine columnist. His nine books on entrepreneurship are all excellent, and he gives advice in a way that is entertaining and intriguing. His latest project is AllTop - check it out if you are not already addicted to it. Work experience and DNA are the key talent drivers for Guy, but he has also no doubt leveraged a Stanford University undergraduate education and an MBA from UCLA to become the great Guy that he is.
Ken Gaebler. Ken offers great small business advice derived from his real-world experience as a startup entrepreneur and business owner. He raised over $23 million in venture capital for two of his startups but has also bootstrapped startups from concept to conquest with no external funding and only a few thousand in startup cash. He sold one startup for a premium price and a great return to investors. He failed in another startup and liquidated the company. It's that perspective of having succeeded and failed that we think makes Ken a worthy addition to our list of small business experts. Beyond that, his current work as an active small business owner and advisor, combined with the hundreds of articles he has written on entrepreneurship, put him on our A-list. Office phone is (312) 267-0060.
Michael Alter - The talented co-founder of SurePayroll regularly doles out good business advice to business owners. While he's not toiling away in his payroll outsourcing business, he writes a regular column for Inc Magazine and publishes a monthly report on the state of the small business economy, which includes an impressive set of small business economic metrics. In addition to hands-on experience as a successful company founder, Michael's expertise is bolstered by a Harvard MBA and work experience at IBM and the prestigious management consulting firm McKinsey & Company.
Norm Brodsky - Norm Brodsky is the founder of six businesses, including a three-time Inc. 500 company. He recently authored The Knack : How Street-Smart Entrepreneurs Learn to Handle Whatever Comes Up, an excellent book. Norm has served as a business mentor to many small business owners and knows his stuff. He is one of our favorite small business experts because he is so grounded in real-world business experience.
Jim Blasingame - Jim Blasingame is the creator and award-winning host of the Small Business Advocate Show, the world's only weekday talk show dedicated to small business. He is president and founder of Small Business Network, Inc., a media company dedicated to serving small business. Jim has corporate experience at Sears, Xerox and in the real estate investment industry but has accumulated a wealth of small business knowledge over the years and is now a business owner in his own right as well. Jim attended the University of Alabama and is based in Florence, Alabama.
Share this article
---
Additional Resources for Entrepreneurs