CRM
Social CRM
Social CRM is a relatively new term that applies CRM concepts to the booming social media phenomenon. Learn how CRM is evolving to handle a world where social networking is becoming the place where customers and prospects discuss their wants and needs.
Given the importance of customer relationship management (CRM) and the phenomenal growth of social media, it was just a matter of time before the two were brought together.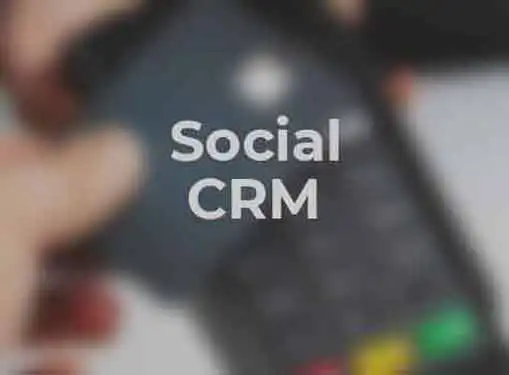 It's called social CRM and it could very well be the next big thing to hit the small business workplace.
The basis for social CRM is the reality that social media has transformed the way businesses and customers interact. With social media showing no signs of going away anytime soon, social CRM is the attempt to integrate social media into the customer relationship management process. Although it's still in its infancy, here's what it's all about and how it is being implemented in small businesses.
What is social CRM?
The experts are still struggling to define the boundaries and ramifications of social CRM. However, in its most general sense social CRM is the application of social media tools and concepts to the relationships between companies and customers. The way it is executed can vary from a simplistic business philosophy to a complex, technological solution. Yet the goal remains the same: To facilitate deeper and more meaningful relationships with both existing and prospective customers.
How is social CRM different from traditional CRM?
There are a number of important differences between social CRM and traditional CRM. Here are just a few key differences:
Data vs. content. Traditional CRM was all about collecting and managing data. In today's social media-driven society, data is secondary to engagement. Social CRM bridges the gap with compelling content that engages customers on increasingly meaningful ways.
Process vs. conversations. Two-way conversations are foundational for both social media and social CRM. While traditional CRM emphasized the process of tracking customers, social CRM emphasizes the company's conversations with its customer base.
Operations vs. people. Too often, the focus of traditional CRM was to enhance operational effectiveness. But with social CRM, the focus shifts back toward people and online communities.
How is social CRM applied in the small business workplace?
In theory, social CRM doesn't require anything more than an active presence on social media websites like Facebook, Twitter, LinkedIn, etc. But in practice, the application of social CRM concepts requires social CRM technologies and platforms. Social CRM solutions typically come with features like online reputation monitoring and social analytics as well as opportunities for forums, blogs and other customer engagement resources.
Share this article
---
Additional Resources for Entrepreneurs