Social Marketing Optimization
Social Networking in the Healthcare Industry
Written by Amy Bax for Gaebler Ventures
If you are a locally-owned business in the healthcare industry, that does not mean you cannot have a powerful online presence. Find out some ways to get started when it comes to social networking and creating online awareness as a member of the healthcare field.
Because the healthcare industry has seen large amounts of growth in recent years, marketing has become extremely important.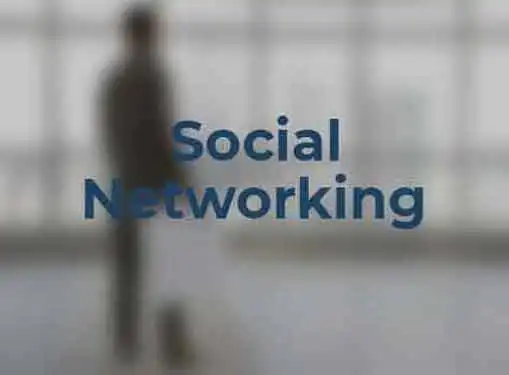 Ironically even with this growth, the healthcare industry has been one of the last to use online resources as a tool to reach out to customers/patients.
Most likely this is due to healthcare being a subject that is more serious and requires high levels of professionalism. These factors might discourage healthcare marketers from entering the world of informal social networking.
But social networking is in fact a great place for healthcare marketing. It's a great place to establish your thought leadership in your respective health industry niche. As always, with any online networking you decide to do, make sure to communicate your credentials and why you are an expert on the information provided.
Healthcare Industry Social Marketing: Where to Start
Starting a blog can be extremely beneficial for members of the healthcare industry and should be the first place to start. Discussions on new technologies, support groups for specific illnesses or treatments, nutrition advice, etc. would be a good way to bring together members of the community and interested patients and customers. Also, connections with other healthcare blogs would create a business connection, as well as offer another way for readers to find your healthcare blog.
The most important and helpful thing to do in this industry is to establish your business as an industry expert. Targeting a niche audience is the best way to do this in your blog. For example, if your business or clinic specializes in diabetes, have discussions that diabetes patients will find useful. Discuss good recipes, exercises, or tips that are helpful. Encourage others to share their information on the blog or comment on what works well or what doesn't.
You could expand on this idea, creating social networking groups around the subject or applications in popular social networking sites such as Facebook or MySpace. Look into building an application to support a nutrition calculator and exercise log, or a group that discusses the importance of balance between exercise and nutrition. This will keep readers logging in on a regular basis, not only using your application, but also reading any new updates.
Social Networking and Healthcare: What To Be Aware of
One quick warning about using MySpace and Facebook in the healthcare industry. Because these are social sites and healthcare is an industry that keeps a high standard of professionalism, these sites may not be as useful in creating a solid connection between a patient and healthcare provider.
Unless social profiles become more prevalent in the world of healthcare, it would be hard for your audience to take a MySpace profile seriously when doing such tasks as looking for information on an illness, support, or insurance information. Niche online communities that revolve around healthcare as a main topic would be a better option to explore.
It is important to understand there is still a concept of patient privacy that needs to be understood. Do not focus too much on issues that people will be wary to post on (it may anger or upset them). Also, do not try to do any diagnosing of medical problems on the blog. Liability and privacy issues may arise.
Always be aware of the sensitive issues you may begin to cover and know what is and is not appropriate in an open discussion.
Amy Bax is interested in providing innovative informational resources to entrepreneurs. She is currently an MBA student at the University of Missouri - Columbia.
Share this article
---
Additional Resources for Entrepreneurs