Coming Up With Business Ideas
Start a Pet Sitting Business
Written by Rayzelle Forrest Young for Gaebler Ventures
This article provides the reader with information in regards to starting a Pet Sitting Business. It covers important topic such as Pet CPR and licensing.
With the recent popularity of pet owners wanting their pets to be cared for while their away, starting a pet sitting company could be a prosperous business opportunity.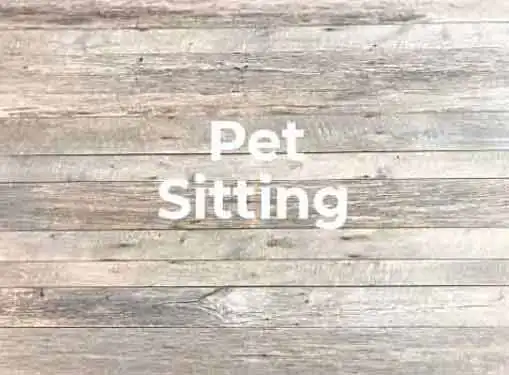 The need for this business has stemmed from pet owners working long hours, while leaving their pets at home alone or even going on vacation and needing someone to care for their pets while they're away. Whatever the case may be, pet owners are turning to pet sitting services for help.
Know Your Competition
Get to know who you will be competing against in the pet sitting business. Check out other companies in your area by looking online to see what services they offer and what they charge. Use this information as a guideline to what services you want to provide and how you want to price them.
Get Prepared
Take a course in pet CPR/First Aid. This will help your clients feel at ease with leaving their pets in your care. In addition, familiarize yourself with basic cat and dog care such as tending to litter boxes and dog walking.
Get Licensed
Get licensed, bonded and insured to become a pet sitter. Your local petting sitting organizations will be able to do this for you if you aren't able to get it done on your own.
You can also check the internet for other companies and organizations that offer this service.
Join A Pet Sitting Organization
Get connected with a pet sitting organization. A common one is Pet Sitters International (PSI). Joining these organizations will allow you to stay up to date with the latest developments and trends in the pet sitting industry. They will also be able to offer guidance and advice with running your business.
Create A Company Website
Create a company website with information on it such as contact info, rates, days and hours your business in operation. Also include information about your licensing and CPR/First Aid certification. Fill your site with photos of happy looking pets. All of these things will prompt your site visitors to do business with you.
Market Your Business
List your pet sitting company in directories online and in community pet newsletters and magazines. Leave your company business cards at pet supply stores, veterinarians, grocery stores, restaurants and any other place pet owners frequent. You could also post an ad in classified newspapers and at online classified websites such as Craiglist.org.
After you have done the marketing for your pet sitting company, be fully prepared to start accepting clients. You should have a contract ready for them to sign as well as have ample transportation to accommodate at least two or three pets just in case a situation arises where you need to leave the home with pets. After you have these things in place your pet sitting company is ready for business.
Rayzelle is an entrepreneur and writer. Based on her experiences as an owner of her own dance studio, she will share her personal tips on being a successful entrepreneur.
Share this article
---
Additional Resources for Entrepreneurs