How to Start a Small Business
Starting a Film Festival
Launching a film festival is your ticket to owning a good, stable business but it's important to plan out the business in detail before you start. We provide a few secrets on the startup process.
Wondering how to start a film festival? We take you step-by-step from start to success.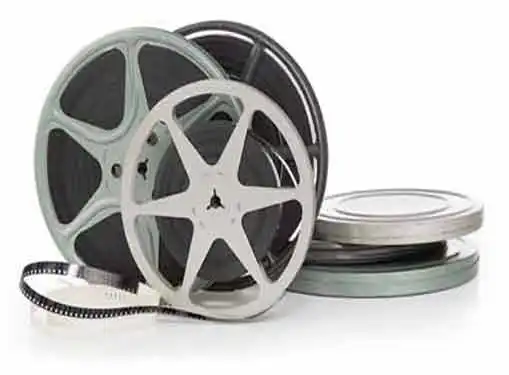 Film Festivals: A Ground-Up Perspective
The American public's fascination with cinema presents opportunities for film-loving entrepreneurs to earn revenue doing something they love.
Driven by an abundance of independent filmmakers seeking a platform for their work, film festivals bridge the gap between great (and sometimes not-so-great) cinematography and indie film audiences. Those who start a film festival do a great service both to the artists who make films and to the audiences who might otherwise not get a chance to see some excellent productions.
Things to Think About
The first challenge in starting a film festival is coming up with a name. Festivals like Sundance and Cannes are legendary, but they didn't start out that way. Suffice it to say that you'll need a name that is catchy and has the staying power to last beyond this year's crop of films.
Location is your next big hurdle. Ideally, you'll want to situate your film festival in a location that is convenient to audiences, but offers affordable short-term leases for large, theater-style venues. Before you sign a lease, check with the municipal authority to see if you need to obtain a permit or registration to conduct a festival within city limits.
Now it's time to solicit film entries well in advance of your festival date. If you advertise your festival in industry publications like Filmmaker, you'll stir up a decent pool of applicants. A festival website, social media and other online marketing venues can also quickly beef up your applicant base. Ultimately, you'll need to narrow the list down to the thirty or so films that are most consistent with your festival's theme and most appealing to your audience.
Having followed the basic steps above, you are well on your way to starting a film festival. It sounds easy enough, but it's hard work - don't take this venture on unless you are willing to do a lot of heavy lifting.
Core Characteristics of Film Festival Business Plans
Every business plan is unique, yet the most effective plans share a handful of essential traits.
The mandatory components of a film festival business plan include an executive summary, mission statement, strategic overview, financial plan, marketing plan and timetable. Without these elements, your plan will have limited use to lenders, investors and other stakeholders..
But in today's business environment, it's also important to discuss the external factors your film festival is facing. As a rule, we recommend including a PEST (Political, Economic, Social & Technological) analysis in your business plan as a way of addressing potential threats and opportunities at the macro level.
Check Out the Competition
Long before you open a film festival within your community, it's a good idea to see how many competitors you have. Use the link below to generate a list of competitors in your area. After following the link, enter your city, state and zip code to get a list of film festivals in your area.
Before you open up shop, make sure you know what you will offer to your customers that provides a significant advantage over your competition's offering.
Learning More About the Industry
If you are seriously contemplating launching a film festival, the next step is to have a conversation with someone who is in the business. Local competitors are not going to give you the time of day, mind you. It'd be crazy for them to teach you the business.
Fortunately, somebody who runs a film festival on the other side of the country may be willing to share their entrepreneurial wisdom with you, provided that you won't be directly competing with them. Many business owners are happy to give advice to new entrepreneurs In my experience, you may have to call ten business owners in order to find one who is willing to share his wisdom with you.
Where do you find a film festival entrepreneur in a different locale who can assist you?
Simple. Let your fingers do the walking by using the link below.
Advice for Acquiring a Film Festival
Many entrepreneurs elect to acquire a profitable film festival instead of navigating the challenges of a business startup.
But without adequate financing, your plans to own a first-rate film festival are going nowhere. If you're prepared to deal with lender requirements, you'll find that lenders are more open to financing established operations than they are to take a chance on a startup.
Our Business Acquisition Financing Tips have the information you need to successfully navigate the challenges of financing your new business.
Don't Forget About Franchising As an Option
The odds of achieving your primary goal of becoming a successful entrepreneur are much greater if you decide to franchise instead of doing it all on your own.
As part of your process in starting a film festival, you should investigate whether purchasing a franchise might be the right move for you.
The link below gives you access to our franchise directory so you can see if there's a franchise opportunity for you. You might even find something that points you in a completely different direction.
Related Articles on Starting a Company
These additional resources regarding getting started as an entrepreneur may be of interest to you.
Coming Up With Good Business Ideas
Share this article
---
Additional Resources for Entrepreneurs