Ways for Kids to Make Money
Starting a Flyer Business
Written by Madi Gaebler for Gaebler Ventures
One of the best ways for kids to make money is to start a flyer business. If you live in an area where there are many small businesses, this could be a good way to get money to buy the things you want.
How can an 11 year old make money if they don't have an allowance?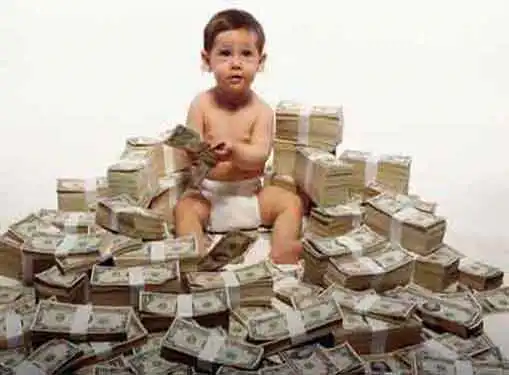 Somebody recently wrote to me with that question, so I thought I would offer a good idea on how kids can make money.
Start a Flyer Business
No allowance? No problem!
A great way for kids to make money is to start a flyer business. With the help of your neighborhood stores you can make big money and it's easy for kids to do. Plus it's an easy thing to do on the weekend.
A flyer business is great for kid entrepreneurs. All you need to do is go around to your local stores and ask them if they needed any flyers to be handed out. If they say they do, you simply go around your neighborhood putting flyers on people's doors.
If the store you go to says they don't have a flyer, it's a simple fix. You can make one. They're very easy to make. All you need is a Microsoft Word document. On it put the information that the store would like the people to know and put a picture on it.
If you want to make your flyers even better, then there are many ways to do this. You can buy colored 11.5" by 8" paper or instead of doing your flyer with Word you do it on a different software such as Photoshop, Paint, or Pages. Depending on what kind of computer you have and what software you have, you may or may not have these.
If you do a good job, then it is likely they will want you to do it again. Stop in the shop a week after and ask the owner if he/she would like you to do another job sometime soon.
How Much Does Flyer Distribution Cost?
You may be wondering what price you can ask for handing out flyers.
All this depends on how much your boss wants to pay you and how much you are willing to accept to do the work.
The business owner might want to pay you by the flyer. In this case, I have found that 5 cents or 10 cents per flyer is suitable. If you charge 10 cents per flyer and you can deliver 100 flyers in an hour, you will make $10 per hour. That's a pretty good wage for a kid.
When you are discussing your job with you employer they will ask you, "What should I pay you?" There are many ways to answer this, but the price you offer is entirely up to you. But before laying a price down you need to ask yourself a few questions. How much land to I need to cover? How many flyers do I need to hand out? How much time will this take me? Then you need to come up with a price that suits you.
Depending on how old you are, you should try to earn anywhere from $3 to $10 per hour for the work.
In reply to his question, you could say "I would like **cents per flyer" or "I would like ** $ for the whole job." If he disagrees you need to negotiate. Don't be stubborn because if you're too stubborn, he's likely to change his mind. At the same time, don't give in too easily and accept a price for distributing flyers that is too low.
Another way to address this question is to say, "I would like anywhere from **$ up" or, "I would like any where from ** cents up per flyer."
This way, you're not giving him/her the entire freedom of how much he/she is going to pay you, but he/she can decide if he/she wants to pay you more than you would like or about how much you would like.
One final note on pricing for flyer distribution - if you design the flyer, you should charge extra for that. You can probably charge something like $20 to $40 for flyer design.
Growing Your Flyer Distribution Business
Once you have regular customers and you are making a suitable amount of money, you may decide that you want to expand you business. This is very easy. You need to become a boss.
Find some kids who are in need of some money and employ them. You can pay them to cover more land and hand out more flyers. If you have multiple employees you can cover multiple amounts of land than you did before. Now the businesses you work for will pay you more money and you will have a profit.
Another use for your employees is you can send them to shops in different parts of town and ask them if they would like your service.
The key is to pay the kids who work for you less than you are paid by the business owners. So, if the business owner is paying you $10 per hour, hire some kids for $3 per hour. In that way, you make $7 per hour for every kid that works for you.
Some kids don't even care that much about money. Instead of paying them $3 for an hour of work, you can buy them a $2 ice cream cone. You save a $1 on costs and they'll still be very happy, believe me.
By now, your flyer business is practically running itself. With employees doing all the work for less money you're making a large profit that you can spend on whatever you like.
I hope this gets your mind thinking about ways you can make money. The key thing is to just go for it. You'll be glad you did.
Madi Gaebler is an expert on kids and money. In her spare time, she enjoys playing soccer and spending time with her friends.
Share this article
---
Additional Resources for Entrepreneurs