Religious Organization Formation Tips
Starting a Hindu Temple
Opening a Hindu temple is an excellent opportunity but it's important to plan out the startup process in detail before you start. We provide nuts-and-bolts information that demystifies what it takes to be successful.
Wondering how to start a Hindu temple? We take you step-by-step from start to success.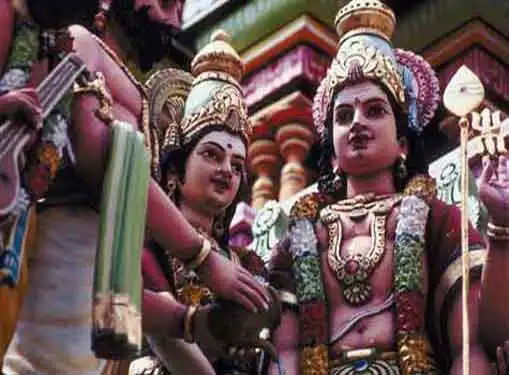 Organizing a New Hindu Temple
Hinduism is one of the world's largest religions with more than 1 billion adherents around the globe. In the U.S., there are approximately 1.2 million Hindus, clustered in ethnically dense communities across the nation.
Interestingly, Hindus are the most educated religious group in America. But before you can begin to discuss the possibility of starting a new Hindu temple, you will first need to connect with the local Hindu community. Local Hindus and Hindu religious leaders are often the driving force behind the creation of a new temple and must be solidly engaged in the process.
After you have gained local support for your temple startup, you will need to organize the community and the effort. Although the ultimate goal may be the construction of a dedicated Hindu temple or spiritual center, in the short term you can begin holding prayer services in leased space or even homes.
An alternative to launching a Hindu temple in a dense, urban area is to launch an ashram in a more remote location. An ashram is a spiritual center that features a guru and Hindu master, and attracts followers who participate in short-term or extended retreat experiences. In most cases, an ashram can be launched for a fraction of the cost of a temple that is built to accommodate the spiritual needs of thousands of worshippers.
Evaluating Advice for a Hindu Temple Startup
Hindu temple startups require the support and participation of a community of religious leaders and followers. Throughout the startup process, you will receive all kinds of advice from well-meaning believers. Some of it will be helpful and some of it will be distracting or nonproductive.
The ability to evaluate advice is a critical skill for both business and religious entrepreneurs. The more adept you become at separating useful counsel from nonsense, the more focused your efforts and outcomes will be.
Related Articles on Starting a Religious Organization
These additional resources regarding starting a religious organization may be of interest to you.
Strategic Planning for a Religious Organization Startup
Signage Tips for New Religious Organizations
Tax Consequences of a Religious Organization Startup


Share this article
---
Additional Resources for Entrepreneurs