Entrepreneur Idea Guide
Starting a Hobby Shop
Want to open a hobby shop? Here's what you need to know to get started.
Wondering how to start a hobby shop? We take you step-by-step from start to success.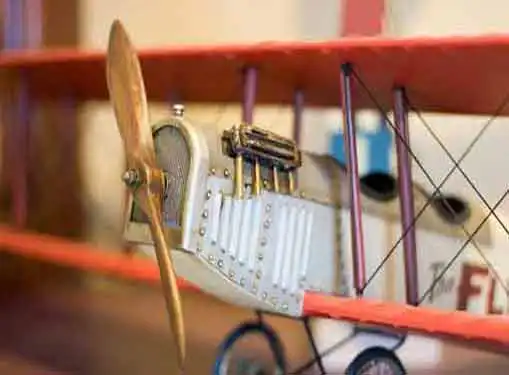 Strategies for Startups
You've heard it said before - one of the best ways to break into small business ownership is to launch a business that is based on a hobby or personal passion. Countless entrepreneurs take that advice to heart and set out to create a viable hobby shop business.
But unfortunately, personal passion isn't enough to guarantee the success of a hobby shop startup. To succeed, you'll also need to apply sound business principles and common sense, starting with a balancing act between your personal interests and the realities of the marketplace.
Some hobbies are simply too narrow to form the basis for a viable business model. Let's say your avocation is building ships in a bottle. Although that's a fine hobby, there probably isn't enough demand in your local community to justify opening a shop that is dedicated exclusively to ship-in-a-bottle supplies and merchandise.
However, if you expand your business model to include other types of model-building hobbies and maybe even remote-controlled (or RC) hobby supplies, you can give your hobby shop startup a fighting chance. The takeaway lesson is to carefully evaluate the local market and devise a business model with enough demand to support a retail operation.
After you have developed a viable business model, your business's success will hinge on your ability to attract local hobbyists. Use clubs, events, workshops and other strategies to make your store a local hub for each of the hobbies your store serves. The idea is to create reasons for your customers to become even more engaged with their hobby and to visit your store as often as possible.
Many hobby stores eventually expand their business model to include an online component. In addition to developing a high quality company website, consider selling your products and used equipment through eBay or an ecommerce solution embedded in your site.
Creating Business Plans for a Hobby Shop
Does your hobby shop have a business plan? If not, your company is lacking a critical business tool. With the right ingredients, a business plan can help your startup secure financing, attract investors and execute a strategy for growth.
Although many entrepreneurs write their own business plans, others outsource business plan creation to a professional business plan writer.
Time and time again, the best entrepreneurs we see rely on professionally crafted plans to guide their decision making. However, outsourcing doesn't completely eliminate your responsibilities in the writing process.
As the primary stakeholder in your hobby shop, you will intentionally need to insert yourself in various stages of the plan's development.
Talk to the Community
If you're a startup hobby shop owner, you understand how important it is to anchor your new business in the local community. Most hobby shops are local businesses that are marketed to a geographically concentrated customer base. For this reason, before getting too far along with your startup business, we strongly recommend that you survey local residents whether they would buy from a new hobby shop, if one were to open up in the area.
Consider the Competition
Before you open a hobby shop in your town, it's essential to see what the competition looks like. Use the link below to find competitors near you. After following the link, enter your city, state and zip code to get a list of hobby shops in your area.
Is the local market large enough to support another hobby shop? If not, you had better be sure that you are doing things much better than the competition.
Talk to People Who Are Already in the Business
Once you've finished assessing the competion, the next step is to talk to somebody who is already in the business. It's very unlikely that the local competition will talk to you. The last thing they want to do is help you to be a better competitor.
But, a person who owns a hobby shop on the other side of the country will be much more likely to talk with you, after they realize you reside far away from them and won't be stealing their local customers. In fact, they are often very willing to share startup advice with you. If you are persistent, you can find a business mentor who is willing to help you out.
Where would you find a hobby shop manager outside of your area who is willing to talk?
We can help. Follow the link below, try a few city/state combos or zipcodes, and then start calling!
Is It Easier to Buy an Existing Hobby Shop?
Tough decisions are what business ownership is all about. And one of the first decisions you'll have to make is whether to start a business from scratch or buy an existing hobby shop.
In general, purchased hobby shops fare better than startups, at least during the initial few years. When you buy an established hobby shop, you gain access to a functional business operation with a customer base and a steady revenue stream.
If you can't find a suitable hobby shop-for-sale, you'll need to start a new business. But whenever possible, we recommend carefully surveying the business-for-sale marketplace before committing to a startup approach.
Explore Franchising Options
To improve your chances of business success, consider the benefits that come from purchasing a franchise.
Before opening a hobby shop, it's worthwhile to determine whether there are good franchise opportunities available that might make sense for you.
The link below gives you access to our franchise directory so you can see if there's a franchise opportunity for you. You might even find something that points you in a completely different direction.
Other Useful Articles for Startup Entrepreneurs
These additional resources regarding getting started as an entrepreneur may be of interest to you.
Questions to Ask Before Starting a Business


Share this article
---
Additional Resources for Entrepreneurs