Entrepreneur Ideas
Starting a Solar Energy Systems & Services Retail Business
Opening a solar energy systems and services retail business? This article discusses everything you ought to know before you open a solar energy systems and services retail business.
Thinking about opening a solar energy systems and services retail business? We tell you what you need to know to get started.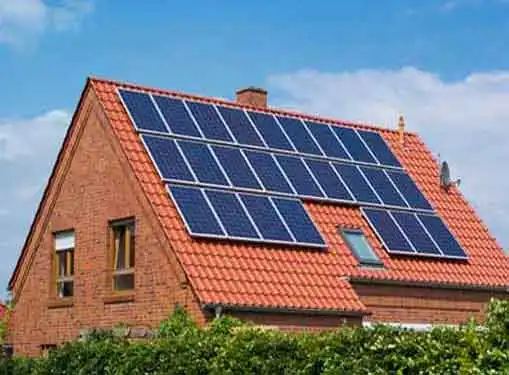 Solar Energy Startup Considerations
Solar energy is a green energy concept that simply won't go away. Unlike other energy sources, solar is renewable and readily available to energy consumers in many geographical regions. Although the early days of solar energy systems were rocky, advances in technology have made it easier for entrepreneurs to turn solar energy demand into small business profits.
Here's how it works: Solar panels located on the exterior (usually the roof) of homes and businesses harvest the suns rays, and are connected to photovoltaics and heat engines which convert solar power into electricity. Solar systems can either be connected to the power grid or used exclusively as an off-grid energy resource.
Historically, the installation of solar panels and photovoltaics has been expensive, leading many consumers to believe that solar power is not an economically feasible energy decision. But despite the initial expense, the long-term outcome is both energy and economic savings for consumers.
Things to Think About
A big part of your job as a solar energy systems retailer will be to educate your customers about solar energy and its benefits. Solar customers expect the people who sell and service their systems to be extremely knowledgeable about the solar energy industry and the systems that are used to convert the sun's rays into usable energy. When you evaluate distributorship or dealer opportunities, look for manufacturers that provide substantive training for their retail partners.
To make solar energy more affordable, many manufacturers now offer rental plans that require no upfront costs or fees. As a retail business owner, leasing programs can make your job a lot easier by eliminating the hesitation many consumers feel about investing thousands of dollars in panels and other equipment.
Successful Business Plans for Solar Energy Systems & Services Retail Businesses
As a startup small business owner, you need to have a business plan you can rely on for both external and internal purposes.
A shoddy business plan is a major misstep for a startup solar energy systems and services retail business. Even though it takes time to write a high quality plan, there are a lot of arguments why your company can't succeed without an effective business plan.
From a business ownership perspective, that makes business planning your first priority - and not a task that can be assigned to the back burner.
Assess the Competition
Before you open a solar energy systems and services retail business within your community, it's a smart move to see what the competition looks like. We've provided the link below to help you get a list of local competitors near you. Simply enter your city, state and zip code to get a list of solar energy systems and services retail businesses in your town.
It's important to be aware of what the competition is doing. Take the time to visit the competition to properly assess their strengths and weaknesses.
A Good Source of Advice
Once you've finished assessing the competion, it's essential that you speak with somebody who is already in the business. It's very unlikely that the local competition will talk to you. The last thing they want to do is help you to be a better competitor.
However, a fellow entrepreneur who has started a solar energy systems and services retail business in another town may be willing to share their entrepreneurial wisdom with you, after they realize you reside far away from them and won't be stealing their local customers. In that case, the business owner may be more than happy to discuss the industry with you. Our estimate is that you may have to contact many business owners to find one who is willing to share his wisdom with you.
So, what can you do to find an entrepreneur who is running a solar energy systems and services retail business in a different locale who can assist you?
Here's how we would do it. Try the useful link below and key in a random city/state or zipcode.
Advantages of Using a Business Broker
Business owners are decision makers. And the first decision you'll need to make is between a solar energy systems and services retail business startup and an acquisition. In most cases, there are compelling financial and practical reasons buying an existing solar energy systems and services retail business.
A qualified business brokers can provide a range of services designed to ease your transition into business ownership.
The best business brokers will ensure that you get the right business for the right price, and will help you avoid common solar energy systems and services retail business acquisition mistakes.
Don't Rule Out Franchising
The odds of achieving your primary goal of being a successful business owner are higher when you opt to franchise instead of doing it all on your own.
Before you consider starting a solar energy systems and services retail business, you ought to investigate whether there are good franchise opportunities available that might increase your chances of success.
The link below gives you access to our franchise directory so you can see if there's a franchise opportunity for you. You might even find something that points you in a completely different direction.
More Startup Articles
These additional resources regarding starting a business may be of interest to you.
Buying vs. Starting a Business
Questions to Ask Before Starting a Business


Share this article
---
Additional Resources for Entrepreneurs