Start a Business
Starting a Water Taxis Business
Here's some helpful information that is written for those of you who plan on opening a water taxis business. Read this before you begin your venture.
Thinking about opening a water taxis business? We tell you what you need to know to get started.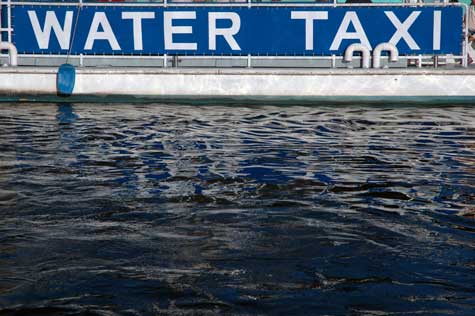 Best Water Taxis Company Business Plans
As a startup small business owner, you need to have a business plan you can rely on for both external and internal purposes.
A shoddy business plan is a major misstep for a startup water taxis business. The evidence overwhelmingly supports the fact that your startup can't achieve long-term success without an accurate business plan.
From a business ownership perspective, that makes business planning your first priority - and not a task that can be assigned to the back burner.
Consider the Competition
Prior to opening a water taxis business in your area, it's essential to see how strong the competition is. Try our link below to find competitors nearby. After following the link, enter your city, state and zip code to get a list of water taxis businesses in your area.
How tough is the competition in the market you are considering? If the competition is too tough, you may need to think about starting the business in a different area or even start a completely different business instead.
Studying the Market
Once you've finished assessing the competion, it's essential that you speak with somebody who is already in the business. Local competitors are not going to give you the time of day, mind you. It'd be crazy for them to teach you the business.
Fortunately, somebody who runs a water taxis business outside of your community can be a great learning resource for you, as long as they don't view you as a competitive threat. In that case, the business owner may be more than happy to discuss the industry with you. Our estimate is that you may have to contact many business owners to find one who is willing to share his wisdom with you.
How would you find somebody who runs a water taxis business in a different locale who can assist you?
Simple. Let your fingers do the walking by using the link below.
Advantages of Using a Business Broker
Sooner or later, every entrepreneur confronts the choice to start a business or buy an established company. For water taxis business entrepreneurs, there are many reasons why a purchase is more logical than a startup.
If a business purchase seems like the right move, your first step should be to contact a qualified business broker. Why? Because business brokers offer several advantages to water taxis business entrepreneurs.
By leveraging the skills, expertise and network of a first-rate business broker, you eliminate the hassles commonly associated with the business buying experience.
Don't Forget About Franchising As an Option
Your chances for becoming a successful entrepreneur go up significantly if you buy a franchise and leverage their successful brand and track record.
If you planning on starting a water taxis business, a smart move is to investigate whether franchise opportunities in your space might help you on your entrepreneurial journey.
The link below gives you access to our franchise directory so you can see if there's a franchise opportunity for you. You might even find something that points you in a completely different direction.
Related Articles on Starting a Company
These additional resources regarding starting a business may be of interest to you.
Have Friends Who Might Like This Article?

Share this on Twitter
Let them know on LinkedIn
Ready to Learn More? We Think You Might Like These Articles:
---
Additional Resources for Entrepreneurs