Starting a Business
Starting an Air Freshener Business
Starting an air freshener business can get you on the path to a secure financial future if you do it right. We offer a few secrets that instructs you on how to start your business.
This article includes several excellent advice on starting an air freshener business.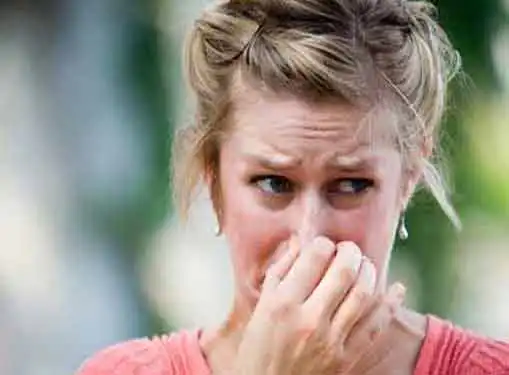 The Business of Air Scents and Fresheners
Most of us take air fresheners for granted. But without them, office spaces and commercial restrooms would quickly become hostile environments for workers and customers. In fact, chronically foul odors can ultimately impact bottom lines through decreased morale, decreased productivity and lost sales.
Air freshener businesses have carved out a profitable niche by making it possible for their customers to never think about air fresheners again. The most ambitious air freshener companies not only sell scents and dispensers, but also conduct monthly service calls to ensure that their customers' air fresheners are filled and functional.
A large percentage of your startup's business will revolve around lavatory-based air fresheners. But to capture a larger share of the marketplace and position your company as a one-stop provider, you'll also want to carry other products including large area units, trash & drain odor control devices and other products.
Setup Tips for Air Freshener Startups
Air freshener businesses connect air freshener customers with manufacturers and products. As a startup business owner, you'll need to pay attention to both sides of the transaction and incorporate several key elements into your business setup.
Manufacturer & Vendor Relations. A profitable air freshener business starts with the creation of vendor or manufacturer relationships. Your startup may choose to carry one or multiple lines of air freshener products, depending on your needs and circumstances. Eventually, you may decide to expand into the production of your own product line - but for now, it's essential to maintain good relationships with your suppliers.
Sales Planning. Robust and aggressive sales planning is critical to the health and prosperity of a new air freshener business. Don't assume that you can simply hang a shingle and wait for customers to find you. To hit your sales benchmarks, you'll need to identify and pursue promising customers using lead lists, prospecting, direct mail and other B2B selling strategies.
Customer Relationship Management. Air freshener businesses have built-in recurring revenue streams in the form of monthly service contracts. But you can't take your relationships with your customers for granted. Customer relationship management (CRM) processes and solutions can help you record, monitor and manage engagements with your customers, enabling you to provide consistently superior service to your customer base.
Core Characteristics of Air Freshener Company Business Plans
Ask a dozen people how to write an effective business plan and you'll get a dozen different answers. But despite the diversity of approaches, there are some business plan features that are absolutely essential.
If your plan lacks required elements like an executive summary or marketing plan, it could jeopardize its potential to deliver real benefits to your startup.
To discuss the external factors that will influence your startup, consider dedicating a section of your business to a PEST (Political, Economic, Social & Technological) analysis.
Evaluate Competitors
Before you open an air freshener business in your town, it's a smart move to see how you will fit in the competitive landscape. Use the link below to find competitors in your area. Simply enter your city, state and zip code to get a list of air freshener businesses in your town.
How tough is the competition in the market you are considering? If the competition is too tough, you may need to think about starting the business in a different area or even start a completely different business instead.
Studying the Market
If you want to open an air freshener business it's essential that you speak with somebody who is already in the business. It's very unlikely that the local competition will talk to you. The last thing they want to do is help you to be a better competitor.
But, a person who owns an air freshener business in a different city will be much more likely to talk with you, after they realize you reside far away from them and won't be stealing their local customers. In fact, they are often very willing to share startup advice with you. It can take a while to find an entrepreneur who is willing to talk, but it's well worth the effort.
How does one go about finding an air freshener business founder that lives outside of your area?
Easy. Find them using our link below and start calling until you are successful.
Advice for Acquiring an Air Freshener Business
Many entrepreneurs elect to acquire a profitable air freshener business instead of navigating the challenges of a business startup.
Yet for many entrepreneurs, financing represents a major hurdle to buying an air freshener business. If you're prepared to deal with lender requirements, you'll find that lenders are more open to financing established operations than they are to take a chance on a startup.
To increase your approval odds, we suggest you take a look at Gaebler's Business Acquisition Financing Tips.
Consider Franchising
The odds of achieving your primary goal of thriving in your new business are substantially improved if you opt for franchising rather than going it alone.
Prior to making the decision to open an air freshener business, you may want to check out whether franchising might help you on your entrepreneurial journey.
The link below gives you access to our franchise directory so you can see if there's a franchise opportunity for you. You might even find something that points you in a completely different direction.
Related Articles on Starting a Company
These additional resources regarding starting a business may be of interest to you.
Share this article
---
Additional Resources for Entrepreneurs