Starting a Business
Starting an Alcohol & Drug Abuse Information & Treatment Center
Opening an alcohol and drug abuse treatment center is a rewarding experience if you have the creativity and tenacity necessary to be a successful entrepreneur. This article contains a friendly, comprehensive guide on the essential elements for business success.
We share many useful ideas on what it takes to start an alcohol and drug abuse treatment center.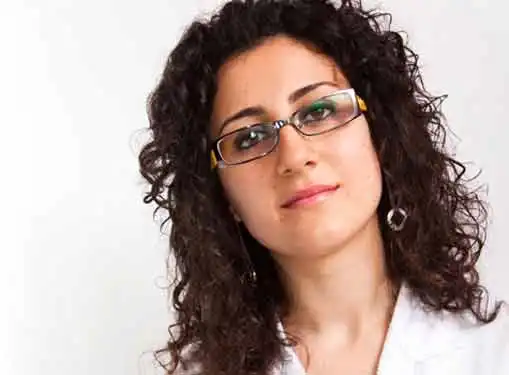 Startup Requirements
Alcohol and drug abuse treatment centers are a two-edged sword for entrepreneurs. Substance abuse treatment facilities allow business owners to engage in a noble cause and turn a profit at the same time. But the stakes in a drug and alcohol treatment center are also much higher than they are in a typical business startup - a single mistake can have dramatic consequences for your clients and their families.
If your motivation for launching an information and treatment center is purely profit-based, then the treatment and recovery industry isn't right for you and you should look for a different industry for a business startup. Effective treatment centers are profitable, but profit should never be the primary factor in decision-making and strategic planning.
Licensing requirements vary by state, so the first step in launching a treatment center is to research the licensing and certification requirements in your local area. At this stage of the process, you will also need to start thinking about personnel. At a minimum, you will need a licensed therapist, psychiatrist, nurses, and certified staff with a staff-to-client ration that meets state guidelines.
Location is another issue to consider during the planning stage. There are no mandates that your treatment center must be residential. However, most treatment centers yield the highest success rates when they require patients to live on-site for a predetermined period of time. Either way, your location will need to pass health and fire code inspections before you open the doors to patients.
Many startups fail to recognize the importance of policies prior to launch. An alcohol and drug education and treatment facility is a controlled atmosphere. Consult with other treatment centers for advice about the creation of policies to address admissions, interventions, visitation, smoking, and other concerns. For most startups, initial polices should also discuss the daily routines that will be followed by staff and patients.
Marketing a drug and alcohol treatment center is a delicate task. It's helpful to network with medical, legal, and criminal justice professionals who can refer patients to your center. But ultimately, your marketing content will need to be directed toward patients and their families. Keeping in mind that your "customers" are in a very vulnerable place, your marketing should carefully describe your facility, staff, and services without guaranteeing outcomes.
Tips for Generating a Top Quality Alcohol & Drug Abuse Treatment Center Business Plan
Business plans are the entryway to successful small business ownership. Despite the diversity that exists in business plan writing, there are several essential elements that good business plans simply must include.
To make sure you've covered all your bases, consider using business plan software during the writing process. Robust software solutions incorporate best practices while streamlining the writing process, ensuring that your business plan reflects your company's commitment to quality.
A quick review of Gaebler's business plan software packages article is great place to begin your search for the solution that's right for your alcohol and drug abuse treatment center.
Consider Competitors
Prior to launching an alcohol and drug abuse treatment center in your town, it's a smart move to determine what the competition looks like. Try our link below to find competitors in your city. Complete the form by entering your city, state and zip code to get a list of alcohol and drug abuse treatment centers that are close by.
If there's too much competition, it may be wise to consider starting the business in a less competitive marketplace.
Finding a Non-Competitive Business Mentor
If you want to open an alcohol and drug abuse treatment center you really ought to speak with somebody who is already in the business. If you think owners of nearby alcohol and drug abuse treatment centers will give you advice, think again. The last thing they want to do is help you to be a better competitor.
Thankfully, an owner of a an alcohol and drug abuse treatment center on the other side of the country can be a great learning resource for you, as long as they don't view you as a competitive threat. In fact, they are often very willing to share startup advice with you. In my experience, you may have to call ten business owners in order to find one who is willing to share his wisdom with you.
What's the process for finding an entrepreneur who is running an alcohol and drug abuse treatment center in a different locale who can assist you?
It's not that hard. Just use the handy link below and enter in a random city/state or zipcode.
Reasons to Pursue an Alcohol & Drug Abuse Treatment Center Acquisition
Many would-be alcohol and drug abuse treatment center owners are perplexed by those who encourage them to buy a business rather than starting one from scratch. But what's so great about an alcohol and drug abuse treatment center acquisition?
The availability of acquisition capital should be a major factor in your decision. Commercial lenders are usually more inclined to fund acquisitions than startups.
Although there are a lot of factors to consider, the decision to buy a business to get acquisition capital almost always pays off.
Consider Buying a Franchise
Owning a franchise speeds up your startup process via access to a proven system developed by the franchisor.
If you planning on starting an alcohol and drug abuse treatment center, it's worthwhile to assess whether franchising might make it easy to get started.
The link below gives you access to our franchise directory so you can see if there's a franchise opportunity for you. You might even find something that points you in a completely different direction.
More Advice for Startups
These additional resources regarding starting a business may be of interest to you.
Questions to Ask Before Starting a Business


Share this article
---
Additional Resources for Entrepreneurs