Startup How to Guides
Starting an Occupational & Industrial Health & Safety Business
Starting an occupational and industrial health and safety business is your ticket to owning a good, stable business as long as you separate yourself from the competition. This article contains nuts-and-bolts information on the startup process.
Wondering how to start an occupational and industrial health and safety business? We take you step-by-step from start to success.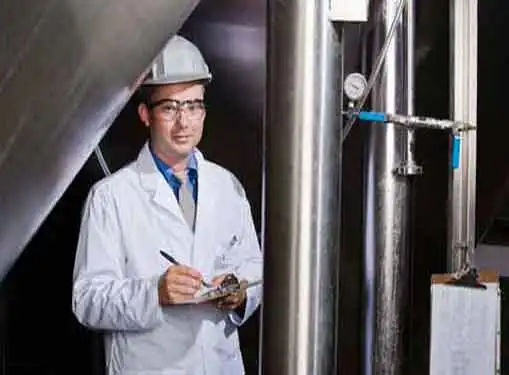 Demand for Occupational & Industrial Health & Safety Consultants
Each year, approximately 4.1 million U.S. workers experience a workplace injury. Almost half of those injuries are severe enough that the worker is forced to miss work or receive ongoing medical care.
To reduce the financial impact of work-related injuries and to comply with federal regulations, many employers turn to professional occupational and industry health and safety consultants to train employees, evaluate procedures and reinforce their safety programs.
Consultants can be hired to perform a specific task or contracted to provide general health and safety services on a long-term basis. The length and scope of the engagement depends largely on the client's internal safety capabilities and regulatory concerns as well as the current state of the company's health and safety program.
Becoming an Occupational Health & Safety Consulting Business Owner
Most startup health and safety consultant entrepreneurs launch their businesses as home-based owner-operators. To maximize profit potential, it becomes necessary to hire additional consultants, secure office space and expand the operation into a full-blown business. As your safety consulting company begins to take shape, there are several industry-specific issues concerns that you will need to address.
OSHA. As an occupational safety consultant, your startup will be inextricably tied to OSHA requirements and standard worksite safety protocols. It is absolutely vital to stay on top of workplace safety issues in order to provide your clients with high quality advice. At the same time, you can leverage occupational safety developments to propose new training events and other services to your client base.
On-Site or Facility-Based? Some occupational safety consultants perform services at their clients' locations, some operate out of a central training facility and many do both. Although you may not be able to afford a first-class safety training space now, consider growth strategies that enable you to serve individuals from multiple companies in a single, centralized location.
Public Relations. Consultant-based businesses can particularly benefit from PR strategies designed to raise the owner or brand's thought leadership profile. By aggressively pursuing media placements, speaking engagements, bylined articles, white papers and other PR tactics, you can quickly raise your visibility with prospects and customers.
Successful Business Plans for Occupational & Industrial Health & Safety Businesses
As a startup small business owner, you need to have a business plan you can rely on for both external and internal purposes.
Although there are a lot of tasks screaming for your attention, cutting corners on your business plan can be a precursor to disaster. Why? Because there are a multitude of reasons why your company can't succeed without a sound business plan.
From a business ownership perspective, that makes business planning your first priority - and not a task that can be assigned to the back burner.
Evaluate Competitors
Prior to launching an occupational and industrial health and safety business within your community, it's worthwhile to see how strong the competition is. We've provided the link below to help you generate a list of competitors nearby. Simply enter your city, state and zip code to get a list of occupational and industrial health and safety businesses in your town.
Gain a knowledge of how existing firms have positioned themselves in the marketplace, and then design your business in a way that sets you apart from the others.
Getting Advice from Experienced Entrepreneurs
After you've evaluated your local competitors, it's a wise move to learn as much as you can from somebody who is already in the business. It's very unlikely that the local competition will talk to you. Why would they want to educate a future competitor?
However, an entrepreneur who owns an occupational and industrial health and safety business in another town can be a great learning resource for you, given that you don't compete with them in their area. Indeed, many experienced entrepreneurs enjoy offering advice to startup entrepreneurs. Our estimate is that you may have to contact many business owners to find one who is willing to share his wisdom with you.
Where would you find somebody who runs an occupational and industrial health and safety business on the other side of the country to talk to?
Simply, try our helpful link below, type in a random city/state or zipcode, and start calling.
Business Brokerage for Occupational & Industrial Health & Safety Business Entrepreneurs
Business owners are decision makers. And the first decision you'll need to make is between an occupational and industrial health and safety business startup and an acquisition. In most cases, there are compelling financial and practical reasons buying an existing occupational and industrial health and safety business.
A qualified business brokers can provide a range of services designed to ease your transition into business ownership.
The best business brokers will ensure that you get the right business for the right price, and will help you avoid common occupational and industrial health and safety business acquisition mistakes.
Consider Franchising
You should know that your odds of growing your business are much better when you join the ranks of franchisees in lieu of doing everything yourself.
If you planning on starting an occupational and industrial health and safety business, you ought to assess whether there are good franchise opportunities available that might make sense for you.
The link below gives you access to our franchise directory so you can see if there's a franchise opportunity for you. You might even find something that points you in a completely different direction.
Other Useful Articles for Startup Entrepreneurs
These additional resources regarding starting a business may be of interest to you.
Questions to Ask Before Starting a Business
Share this article
---
Additional Resources for Entrepreneurs