Location and Starting a Business
Starting the Right Business for Your Location
Written by Brenda Stokes for Gaebler Ventures
You always hear about how the location of a business can make or break that business. But what if you have limited business location choices and no definitive business idea yet? How do you choose the right business?
Sometimes the location comes before the business. When that's the case, you need to choose a business that matches the location. If you don't, then you risk not being able to bring in the revenue that you need to sustain your business.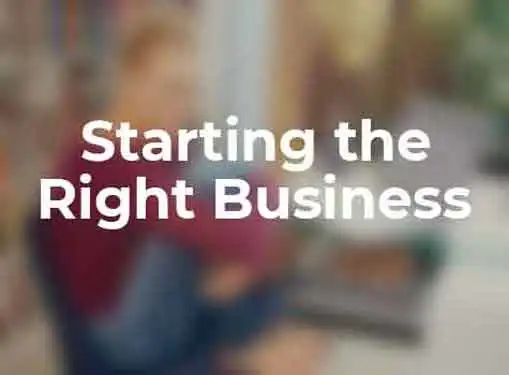 If you find that your location options are limited, explore each available location and think about what you would like to do. If you find a location in a residential area, then you may want to consider something home-related. For example, a furniture store, a craft store, or something that will benefit residents in the area is ideal. Sometimes convenience stores can benefit individuals in a residential area because they don't have to travel far for some conveniences such as snacks, batteries, or toiletries they may run out of once in a while. An individual does not mind to go to the store in their pajamas if it is close.
If you find a location in an industrial area, then you have several options. Look at what types of tools the businesses in that area may need for their business. If there are no restaurants close by, you may even consider this option so that they have somewhere to eat their lunch that is close. A close location means more time to relax and less time driving to an eatery.
Business Location Qualities
When looking for the right location for business, look for specific qualities. If you need a kitchen, make sure there is room for this and the proper plumbing, etc. You always want to ensure you have enough room to perform the job at hand. You also want to try and find a location for your business that does not need a significant amount of work. Some work is necessary in order to make the business functional, but you don't want to put in so much money that you are broke before you even order an inventory.
Safety is another good quality. You want to ensure you have plenty of emergency exits and that the location is one that is electrically sound so that your risk of fire is reduced as much as possible.
Exposure
The best business location doesn't have to be hard to find and a business to fit it does not have to be difficult to create. If you have a difficult time finding a physical location, the Internet can be the best business location. You can sell virtually any product or service on the Internet.
Even if you have your preferred business location on a street corner somewhere, you need to entertain the idea of using the Internet to sell your products or services and/or to market them. That way you expand your exposure and your income potential. Through the Internet, you open up your business to the entire world, making the Internet the best business location you can possibly have. You can use the Internet as a way to supplement your existing business. This is a great way to build your income possibilities and even execute different business ideas.
Brenda is a graduate of California State University and a professional writer covering a variety of business topics. To learn more about Brenda, check out her website at The Digital Inkwell.
Share this article
---
Additional Resources for Entrepreneurs