Doing Business in China
Taking Care of Your Health in China (Part 2 of 2)
Written by Bobby Jan for Gaebler Ventures
We offer some more tips for you on how to take care of your health while in China. This article, the second in our series, discusses bacteria, food, and getting treatment.
Doing business in any foreign country increases your chance of getting sick, and China is no exception.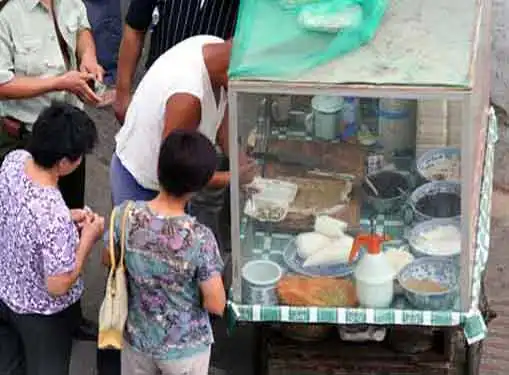 In my previous article on taking care of yourself while doing business in China we discussed health tips when it comes drinking water and sharing food.
Now, let's move on to the topic of bacteria, food, and getting treatment.
Bacteria
China is a crowded place and you might find yourself in a situation where you are next to a sneezing and coughing person on the bus. Public bathrooms are often not equipped with toilet paper and seat covers. Hundreds and thousands of people might have touched a door knob before it gets cleaned.
If you don't trust your immune system, always prepare yourself for the worst. Bring adequate toilet paper with you wherever you go so you have enough to line the seats too. In the event that you get sick, you will not know what medicine to buy if you don't know how to read or speak Chinese fluently. Before coming to China, pick up some medicine at your local pharmacy. Make sure to wash your hands thoroughly before eating or making contact with your face.
Getting a Bite to Eat
When you are in China, there are cheap, delicious, and tempting foods everywhere you go. You can buy groceries from peddlers, open markets, and supermarket. You can buy prepared foods at food stands and restaurants. While some Americans could get stomach aches and diarrhea from eating street foods, others never seem to have a problem. If you don't have a strong stomach, eat conservatively.
Some tips for eating in China:
As a rule of thumb, avoid eating cheap meat, especially if it is ground meat.
Avoid small restaurants and street food.
If you are really nervous, just eat fresh fruits, vegetables. Wash them carefully with filtered, boiled water. Although using tap water to wash food is ok at most places, tap water at some locations, especially at less developed areas, will send you running for the bathroom.
Getting Treatment
Never buy over-the-counter medicine at little, unknown stores. There are plenty of fake medicines out there for you to worry about.
If you do get sick in China, don't worry, go to a hospital. Hospital treatments in China, like almost everything else, are very cheap by US standards.
Reputable hospitals in China are very clean and doctors there are highly trained but make sure you go to a reputable hospital. If you don't speak Chinese, find an interpreter as you should not expect the hospital staff to speak English.
Cheng Ming (Bobby) Jan is an Economics major at the University of Chicago who has a strong interest in entrepreneurship and investing.
Share this article
---
Additional Resources for Entrepreneurs