Real Estate Articles
Tenant Screening for Credit Worthiness
Written by Brent Pace for Gaebler Ventures
One of the main risks in leasing office space corresponds to the credit risk of individual Tenants. Here are a few things to think about to help you make a good decision.
When you are leasing office space, you may have found what you think is a great Tenant that is willing to take some prime space at a good price.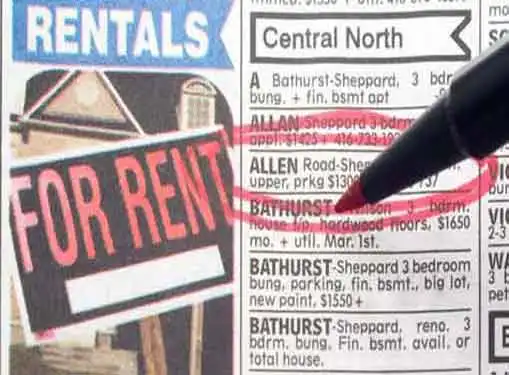 You like the terms of the deal. But do you like your Tenant's credit? If the Tenant is unable, or unwilling, to pay rent in a timely manner then nothing else about the deal matters. Here is a list of a few items you should think about that will help you check your Tenant's credit worthiness:
1. Signing Entity. This is an incredibly important point. You may be negotiating with folks who work for a Fortune 500 company. They've got the business cards, the swagger, and the Wall Street home office address. But will that Fortune 500 Company sign the lease? Or will it be a little subsidiary. Since most leases are non-recourse for both Landlord and Tenant, your ability to collect rent depends on the actual entity that signs. So if you lease directly to a large publicly traded company, great. But if it's a Podunk LLC owned by a Fortune 500 company, you may not be so lucky. If that business unit starts to fail, you may not get paid.
2. Check Statements for Publicly Traded Tenants. If the signing entity on your space is actually publicly traded, then you have access to all you need by pulling their financial statements. When you pull the statements, look at the following items closely:
a. Cash and Equivalents. There's no substitute for it. Even some of the largest companies in the world are cash poor. But these guys aren't going to pay you in frog skins. Check their cash and their "burn rate." In other words, look at past years and quarters and see where the trend is going to see if you want to do business with this group.
b. Accounts Payable. Check the firm's accounts payable record to see where it's going. If there is no plausible reason for large increases in AP, then you might want to re-consider signing the lease. You may just be yet another entry into that firm's accounts payable category that never gets paid.
c. Debt Levels and Debt Ratios. Have your accountant do an analysis of the company's debt levels as well as debt ratios (debt to equity, etc). You want to know if this group is more risky than other companies in their field, and see how they are financed.
3. Check Statements for Private Tenants. Even for private Tenants, many of them will have financial statements. Make sure they have been audited by a reputable firm before you accept them. With these statements, do the same as with the publicly traded company.
4. Mitigate Your Cash In The Deal. If the Tenant has poor credit, it does not necessarily need to be a deal-breaker for you. But in order to limit your risk and any potential losses you need to structure the lease accordingly. One major point is to limit your cash in the deal. A Tenant with no credit at all does not warrant a large Tenant Improvements allowance. You may find yourself with a decked out space and no Tenant in six months. Poor credit Tenants are ideal for leasing space "as-is."
5. Give Yourself Options. A Tenant with a lot of negotiating power and great credit can get themselves great options to renew and expand in a lease. Conversely, if you are willing to deal with a poor credit Tenant make sure you give yourself, as Landlord, options to limit the length of the Tenant's lease in case something better comes along.
Brent Pace is currently an MBA candidate at University of California at Berkeley. Originally from Salt Lake City, Brent's experience is in commercial real estate development and management. Brent will have tips for small business owners as they negotiate their real estate needs.
Share this article
---
Additional Resources for Entrepreneurs