Terminating Employees
Termination Letter Excessive Absenteeism
Excessive absenteeism is one of the most common reasons for employee terminations. Although your company is not legally required to retain absent workers, the content of your termination letter is critical in protecting your business from litigation.
Excessive employee absenteeism is a common problem for small business owners.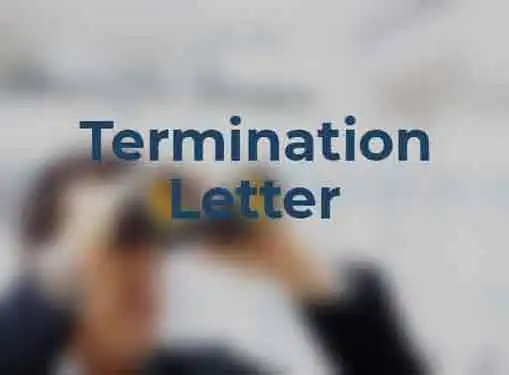 Sometimes the reasons for an employee's absence make it difficult to address. Caring for a chronically ill child, coping with personal issues or a string of unrelated, tragic events can cause an employee to spend more than the allotted amount of time away from the workplace.
The problem is that excessive absenteeism is contagious. Left unaddressed, it can have a cascade effect on your staff and lead to the creation of a work-optional business environment. If you have done your best to address the issue with an excessively absent employee and unexcused absences still persist, it's time to seriously consider termination.
Termination letters for excessive absenteeism protect your company against unlawful termination litigation. They document a range of topics that can prove vital if you need to defend your actions in open court and discourage terminated workers from lawyering up in the first place.
Recitation of history. Chances are the employee's termination is not being conjured out of thin air. The individual most likely has a documented history of excessive absences and management has already taken steps to address the problem. Start the termination letter by briefly summarizing the history that led to your decision.
Empirical data. "You have had X number of unexcused absences over the past X number of days," sounds a lot better than "You're absent a lot". The specificity of empirical data gives your letter horsepower and more legal weight.
Termination details. Clearly identify the effective termination date in the letter and make sure it complies with your company's termination policy. It's unlikely that the person has any available vacation or holidays left, but as a gesture of goodwill you may want the termination to be effective in a week or two even if you don't want them reporting to work anymore.
Response avenues. More often than not, employees appreciate the opportunity to discuss the content of the letter with someone in management. Identify the proper contact and the proper notification procedures if they wish to take advantage of this opportunity.
Distribution. Copies of the letter should be distributed to the employee, your HR department, key leaders and possibly your legal counsel. You'll also want to maintain a copy of the letter in the individual's employment file.
Share this article
---
Additional Resources for Entrepreneurs