Creating a Small Business Website
Test Your Business Online
Written by Angela Ly for Gaebler Ventures
Starting to run your own business can be daunting. Why not test the market by taking your business online before you open a bricks-and-mortar space?
You are sitting in your chair, going through your business plan and strategy all over again, wondering whether you should make your move now.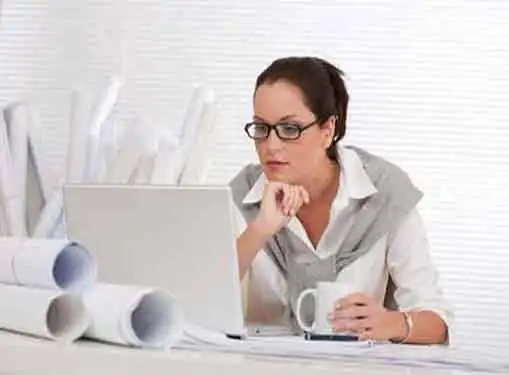 You've planned for this for a long time, and you want it to go well. However, there are questions at the back of your mind that invariably start with "what if."
If what we've just described sounds like you, you may like to consider taking your business online before going full steam with a physical location. Here are some reasons why:
1. Customers expect online presence
These days, we look to the internet for anything - restaurants, maps, product reviews. When a potential customer hears of your business brand for the first time, he is likely to go online to search for pages relating to it. Pages that will give him clues on what you offer, who has used your products, and reviews on them. He may also stumble onto forums discussing various services offered in your industry.
Tech-savvy customers almost always tend to ask what your web address is. This means that sooner or later, you are going to have to establish an online presence for your business. Why not do it now? The cost can be very little or it can be very high, depending on how complex your website is going to be and the amount of technical support needed for a high volume and high maintenance website or a basic no frills one.
2. You can test the market early
Unlike a full store, you don't have to display an extensive range of products in order to attract customers. Some of the products that have already been developed can be sold online to test the market response to them. These could become your better products and you can later market your brand with these signatures. By encouraging feedback on your website, you can gain knowledge of how you can improve or what sort of other products customers want.
3. You get a better idea of how to run your business
While you are trying out your recipe online, you are also developing your own system of handling orders, calling suppliers and clients, and managing your finances. Any kinks can be smoothed out early before you open your doors to the world and customers will be impressed with your level of efficiency when you do.
You are also giving your business time to be noticed. By getting your business advertised online or by joining social networks, you can increase the number of hits to your website, thus letting your business be known. Revenues take time to pick up, and by running your business online first, you incur minimal overheads cost while you build up recognition for your brand.
Angela is currently an MBA student at Nanyang Technological University in Singapore. Ms. Ly is looking to specialise in Finance, and has an interest in exploring topics in entrepreneurship and strategies for small businesses.
Share this article
---
Additional Resources for Entrepreneurs