Writing Business Plans
The Art of the Executive Summary
Writing a good executive summary for a business plan is essential. Indeed, it's best to assume that the executive summary is the only business plan section that will be read.
Your business plan has it all.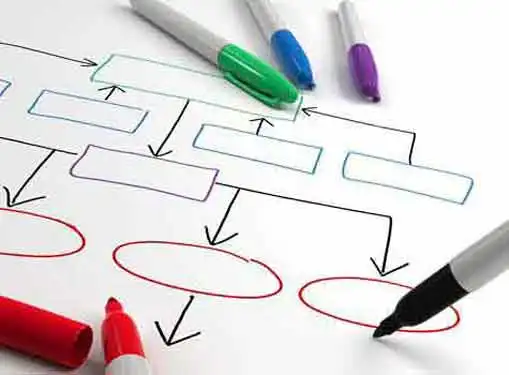 Your market analysis is top-shelf, your financial forecast is exhaustive, and your competitive assessment blows their socks off. Yet for some reason, it's just not getting the "wow" response you expected. Is it possible that your executive summary needs an overhaul?
An executive summary is an overview of the material contained in your business plan. It is intended to summarize your key points in a condensed format, allowing the reader to quickly and easily see where the remainder of the document is headed. Most of the people who will read your business plan (investors, loan officers, partnership prospects, etc.) are very busy people, so if you don't pique their interest in the executive summary they probably won't waste time perusing the rest of your material.
Effective executive summaries don't simply convey information - they reach out and grab their readers, enticing them to dig deeper into the details of your company. That's the kind of executive summary your business deserves and you are fully capable of providing it. All you need to do is to follow a few, simple guidelines to get there.
Don't get bogged down in details.
Above all else, remember that it's called an executive summary for a reason. Excited entrepreneurs often succumb to the temptation of chocking their executive summary full of numbers, statistics, and other details. Do yourself (and your executive summary) a favor and save the details for the plan itself.
Keep it brief.
How long should your executive summary be? The general rule of thumb is that it should be as short as it can possibly be while still containing enough content to be useful. Generally, executive summaries are limited to two pages or less. If your summary is more than a few pages, it's time to go back to the drawing board.
Create multiple versions.No matter how hard you try, no single executive summary will be capable of impacting everyone who reads it. The best approach is to create multiple executive summaries customized for several different kinds of readers. The investor version might emphasize aspects of the business plan that appeal to investors while the loan officer version might draw attention to content assuring the reader that your business is a good lending risk.
Be bold and succinct.
No doubt about it, the tone of your executive summary needs to be bold and confident. The language you use must communicate your unwavering belief that your business can and will succeed. How do you do that? For starters, you'll need to avoid weak and tentative word phrasings, relying instead on strong, positive statements throughout the summary. Also, resist the urge to get too flowery with your language. Descriptive words can be helpful to a point, but too many adjectives quickly become irritating and unprofessional.
Edit, edit, edit.
Once you've drafted the initial version of your executive summary, select several proofreaders and implement their recommendations. A good executive summary is always a work in progress, so plan on revisiting it occasionally for updating.
Share this article
---
Additional Resources for Entrepreneurs