Family Owned Business
The Inherited Business
Written by Jay Shapiro for Gaebler Ventures
At first it seems you hit the jackpot when you inherit a business. But is living out someone's dying wish more of a penance than a pleasure?
You've seen situations like it depicted in the movies.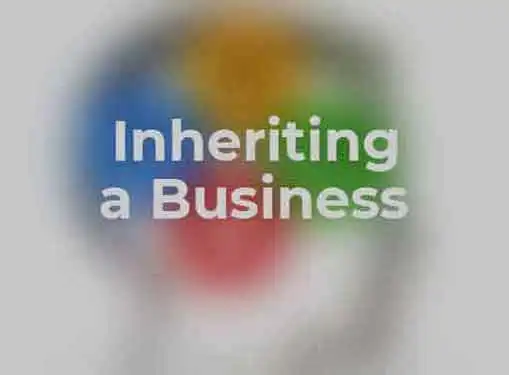 Old Mr Stopper wants his nephew Brian to take over his wine cork making factory when he dies. But there are quite a few stipulations attached to the legacy. So, when all these are considered, has Brian lucked-out or is the business more of a burden than a bonus?
The problem with an inherited business that carries operative stipulations is that it doesn't allow the bequeathed to make changes, modernize or advance the business. So Brian has to run the cork factory using 1940s style of manufacture and operation, even though bringing things up to date would make the factory more productive and lucrative.
So what's going down?
The problem is that often such stipulations are made with sentiment and not practicality in mind. Understandably Old Mr Stopper had a soft spot for his business. He started it when he was only knee high to a claret barrel, a fledgling entrepreneur if you like. The fact that the corks have been sized and quality checked manually for 60 years was something Stopper was very proud of. Old school in his attitudes, he wouldn't embrace 'new fangled' ways. He didn't trust them.
That means Brian can't embrace them either and is obliged, if he wishes to be the owner of the business, to run a business in an archaic way. Yes there might be something charming in the Heath-Robinson manner in which things happen at Stopper & Nephew, but olde worlde charm does not equal new world profits.
The business is as dead as old Mr Stopper himself, but no one has the heart to bury it. Once again, sentiment gets in the way of being sensible. Then there's the question of shutting the business down. If it comes to it and that must happen, what about the people who have worked there years? Poor old Gladys has been checking corks all her life, she's old now and won't get a job elsewhere. Hello? That's sentiment getting in the way again.
Business is business. There's very little room for sentimentality if one is seriously about making money. Sadly, that's why heavy stipulations attached to the bequeathing of traditional old businesses can be the death of them.
Inheriting an up and running company sounds exciting, but before you accept and decide to go for it consider the following:
Is the industry one you understand or have a feel for?
How is the business set financially? Just because it exists and has been going years does not mean it is financially sound.
Have you previous experience running a company of any sort?
The message here?
If your uncle's on his deathbed and says he wants you to continue his life's work, don't start rubbing your hands and dreaming of wealth. Taking over from the old boy could mean you've got a load of stress to deal with, restrictions you would never have imagined and a struggle to make money.
Some gifts are given with the right intentions but you don't have to accept them.
Jay Shapiro is a freelance writer based in the UK. Jay has a particular interest in the emotive aspects of the entrepreneur's character. "Alongside the nuts and bolts of business, the character of the person is often the ingredient responsible for success."
Share this article
---
Additional Resources for Entrepreneurs