Entrepreneurship and Startup Trends
The Latest Startup Trends
Written by Brenda Stokes for Gaebler Ventures
Every year there are business startup trends that take the world by storm. Knowing what these trends are can help you appeal to a particular audience. But are these startup trends worth making long-term goals when trends tend to not last long?
The latest startup trends can be profitable ventures for those looking to start a business and start it fast.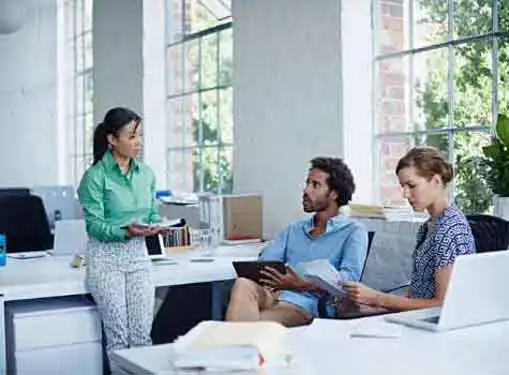 The best way to be successful at starting a business is to offer something that people truly want.
But let's take a look at some of the hottest startup trends to grace the world lately. Some of those are:
1. The dollar store - Dollar stores are popping up all over the place because consumer spending has been down for quite some time. Anything offering a discount for everyday items is proving to be successful business ventures.
2. Daycares - As individuals are going back to work and even going to school to learn new skills, someone has to take care of the kids. Outsourcing parental responsibilities has become quite the trend so that parents can go about making life better for the family today without worrying about who is going to take care of their child tomorrow.
3. Mom and Pop Stores -Mom and Pop stores seem to be making a comeback. As long as the price is right, individuals are more likely to spend their money locally.
4. Carry outs - If you offer the booze for a cheap price, then you have a business startup that could be quite profitable. People of all ages like to drink and they like a great price on their alcohol. If you are the best priced carry out in town, then you will get the business. You don't even have to carry expensive brands because customers will adjust their tastes to get a good deal.
5. Web design and computer businesses - Although web design and computers are a hot commodity, there is a lot of competition here. This is where you need to be the best and you have to be able to prove that you are the best in order to be successful.
When starting a business, the above can be great ideas. However, there are some startup trends that some engage in that do not have the longevity that the above business ventures have.
Some ideas of a startup business that doesn't have longevity includes: A store that conforms with a fashion trend that will be out of date next year, anything to do with a fad (i.e. exercise and diet programs), and an idea that will be short lived because someone can easily come up with something better.
If a business idea doesn't have longevity, you are setting yourself up for failure. That is unless you start a business that allows you to adapt to the changes that occur within your particular sector. For instance, your business may sell gloves and can easily adapt to the changes in styles. During the summer you can focus more on gloves such as gardening and biking gloves.
So when starting a business, you can look into the latest startup trends that are showing success or you can exercise your own business idea. What you do is up to you, but make sure you envision the successes, the failures, and what you can do to ensure the longevity of your business so that you can be prepared for whatever comes your way.
Brenda is a graduate of California State University and a professional writer covering a variety of business topics. To learn more about Brenda, check out her website at The Digital Inkwell.
Share this article
---
Additional Resources for Entrepreneurs