Forming a Company
The Name Game
Going into business? Congrats! Should you just go ahead and form the company? No! There are a number of things you need to check on before you move forward with your new company name.
You've decided to form a company and have a name in mind.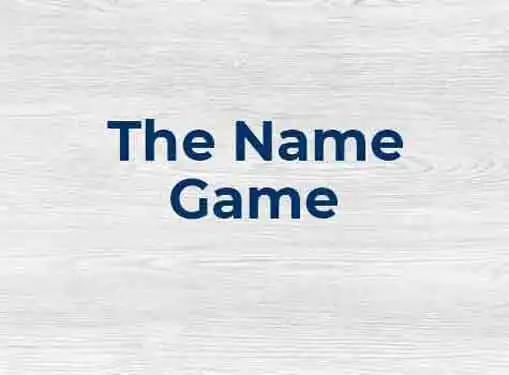 Should you just go ahead and form the company? Not if you're smart. There are a number of things you need to check on before you move forward with your new company name.
The name you select for your new business will have ramifications far beyond the initial start-up period. For years to come your business' identity will be tied to its name, so when you weigh the various options, you need to keep an eye on the long-term consequences of your decision. With that in mind, the name you select needs to be distinctive - something that sets your business apart from everyone else in the marketplace. Ideally, your name should also communicate something about the business, whether it is the kind of products you sell or one of your core values.
There are also some practical things to consider. Since your goal is to leave a lasting impression on consumers, your name should be short, memorable, and easy to spell. If your name is overly complex, it will be difficult for consumers to talk about it with others, not to mention the logistical nightmare of including a lengthy name in ads and promotional materials.
Other Considerations
The sky is the limit when it comes to naming your company, right? Not exactly. There are some obvious reasons why you want to make sure your name is unique. If your company's name is too similar to another business, you will have a hard time differentiating yourself in the marketplace. However, there may also be legal reasons why your name needs to be a one-of-a-kind original. Trademarks and other devices may limit the availability of certain names, even if they don't exactly duplicate an existing company name.
Availability
The best way to make sure that your company's name is unique is to conduct a name and trademark search. If you aren't able to do this yourself, you may want to contact your attorney for assistance. Part of the search process will involve checking with your county clerk's office for businesses that have registered a similar business name in your local area. If your business is a corporation, you will also need to find out whether or not your proposed name has been registered in the state database. If your name has already been used, it's time to go back to the drawing board.
Trademark Protection
Trademarks are legal devices that protect businesses from infringement by other businesses. They are defined as any word, phrase, design, or symbol used to market a product or service. The owner of a trademark has legal rights under federal and state law that prohibit other individuals and companies from using the trademark - even in a similar form. A trademark search should turn up any similarities early in the search process. However, to protect your company's name, you should consider choosing a name will sail through the trademark approval process with flying colors.
Share this article
---
Additional Resources for Entrepreneurs