Starting Your Business
The New Entrepreneur
Written by Jay Shapiro for Gaebler Ventures
What does it mean to be an entrepreneur? Sometimes even the most 'entrepreneurial' types don't realise that the word defines them.
I'm an entrepreneur!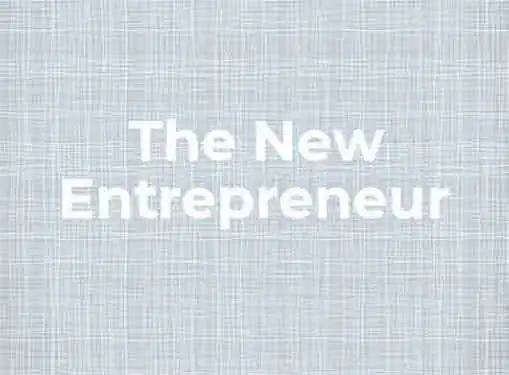 Whether you are just beginning your self-made career fresh from your education experience, re-starting in response to redundancy, a career-break, disillusionment or else having got as far as you can with an established industry, or even as a (valid) response to a mid-life crisis, having made the decision to 'go it alone' means that you are putting your head above the employee parapet and emerging as an entrepreneur. Yes, that's you, take a bow!
So what does it mean?
Well, there's its literal translation from its original French – undertaker, as in one who undertakes; this means of tasks rather than the professional who prepares bodies at the end of their journey through life. However, I do like to think that this synonymous understanding of 'undertaking' can help us to develop our own concept of what it means to be an entrepreneur: it isn't preparation for a final step, but is a first step onto a whole new career path, or in complete contrast, a re-birth if you like.
According to the Collins English dictionary, entrepreneur is defined as:
'The owner or manager of a business enterprise who, by risk and initiative, attempts to make profits'.
This is now you. Whether the kinds of profit you are attempting to make are on a work-hard-get-rich-quick-retire-early line, or with an eye for a high-power business and luxury life-style or to adjust your lifestyle by being your own boss and earning just what you need to comfortably survive, how you develop your own role and respond to being an entrepreneur will impact on which kind of profit you do eventually start to see. Word of caution, the definition above includes the words 'risk and initiative'- if you are not prepared to contribute either to your plan, then you will be the entrepreneur who makes no profit at all!
How can I use this?
There is a basic level of thought here that can help you no end at the early stages, and basic thought levels are not to be sniffed at – sometimes we are so carried away with our planning and schemes (in a positive, dynamic and far-reaching way, of course) that we forget to consider all the seemingly more minor details. So forget your actual product, service or business plan for a moment, here's an idea just make sure that you are secure about what you want from being on the entrepreneur path at the most basic level:
Write or print out the definition above out onto the centre of a large sheet of paper.
Highlight the words that are key to you, e.g.: do you see yourself as the owner or manager, for instance – one could be far more passive a role than the other?
Draw spider lines out from your key words and note down what this means for you in whatever ways you can think of, perhaps practical, emotional, financial, you name it, and don't forget to also think laterally. For example, profit: could be figures or could be abstract, such as time (this is an invaluable abstract profit that you may want to achieve as much as money in the longer term).
I'm too busy trying to set myself up: why should I spend time doing this?
Undertaking a task like this will help you to identify what you really think and feel about the step you are proposing to take as you venture forth. It is easy to lose sight of this once you are caught up in the jargon and regulations of business start-up. You don't have to show it to anyone, but you may find that this exercise gives a much better basis for a conversation with a loved one whose support you need, rather than whipping out your business plan (keep that for the investors). Either way, retain what you have written and refer to it, even add to it, often. Use it this way and then, when you find yourself on that new path, you'll find you also have the support of a map!
Jay Shapiro is a freelance writer based in the UK. Jay has a particular interest in the emotive aspects of the entrepreneur's character. "Alongside the nuts and bolts of business, the character of the person is often the ingredient responsible for success."
Share this article
---
Additional Resources for Entrepreneurs