Marketing Strategies and Tactics
The New Marketing
Written by James Garvin for Gaebler Ventures
Marketing principles have long been based on the 4P's (Product, Place, Promotion, and Product), but the 4P's fail to fulfill the individual needs and wants customers have come to demand.
With so many choices for consumers today, it is vital for organizations to know how to market to individuals and not to groups.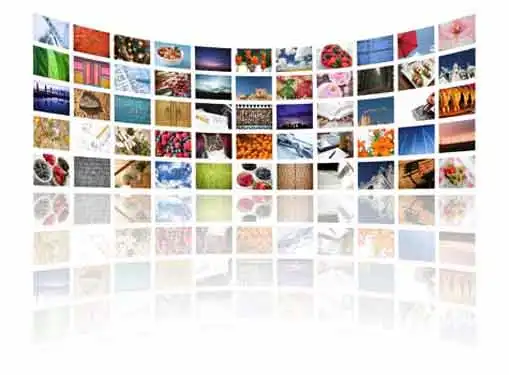 Consumers do not want to be "categorized" by demographics or by any other means that puts them into grouped buckets. They want to be treated as an individual and are looking for solutions that meet their individual needs.
The old way of marketing was based on "demographics". Everyone was placed into a bucket based on age, income, zip code, or other commonality and sent the same marketing message for the product or service being sold. Each demographic had its own need and wants, but aren't' needs and wants based on the individual? Conversion rates for such mass marketing tactics are often very low, sometimes under 1%, and do nothing to build customer loyalty or trust with your company.
The new way of marketing is through customer relationship management (CRM) and the advent of the 4C's which replace the traditional 4P methodology for creating strategic marketing plans. Through the 4C's, CRM allows corporations to treat and analyze customers as individuals, not as groups or by demographics enabling them to increase customer loyalty and retention as individual needs and wants are better able to be met.
The 4C's and their related "P" are:
1. Customization (Product) - One size does not fit all
2. Clear value to Customer (Price) - Competing on price is not the same as competing on value
3. Convenience (Place) - Improved convenience
4. Communication (Promotion) - Individual communication is much more effective than mass promotion
The essence of CRM is to identify, attract, and retain your most profitable customers. Have you signed up for a frequent shopping card at your local grocer yet? Well if you have, this is a CRM system at work. From the consumer perspective, frequent shopping cards provide discounts on food and beverage purchases, but from a corporate and marketing standpoint, these club cards allow marketers to track and analyze your every food purchase. Think those coupons that you get with your receipt are the same coupons the person who checked out right before you got? Guess again. Grocery stores along with most retail stores can now target coupons and other marketing campaigns toward your individual behaviors.
CRM not only increases your customer loyalty and revenues, but it also helps the company lower its costs. Customer acquisition costs trend lower as your customer loyalty goes up and customer satisfaction increases. Higher conversion of your marketing campaigns means that you are getting a better ROI for every dollar you spend allowing many companies to reduce their marketing and promotion costs.
Implementing a sound CRM system will not only increase your customer loyalty and retention, but it will allow you to provide much more effective marketing campaigns since your marketing is much more targeted toward individual needs and wants, not mass mailing or demographic based targeting. As you analyze your marketing strategy, be certain to implement a system that allows you to track and serve the individual customer.
James Garvin began his education studying biotechnology. In recent years he has turned his interest in technology to helping two internet startup companies. The first business was an online personal financial network and the second was an e-marketing platform created to help entrepreneurs demo their web sites. Currently a student at University of California Davis, James is spending his summer incubating two new online businesses and writing about his entrepreneur experiences.
Share this article
---
Additional Resources for Entrepreneurs