Human Resources
The People Every Start-Up Business Needs
Written by Clayton Reeves for Gaebler Ventures
There are certain people that every business needs in its beginning stages. Having a supporter, example, reference and foil all give your company a better chance of pushing through the tough times and coming out better on the other end.
Usually businesses run into all sorts of problems during their initial start-up period.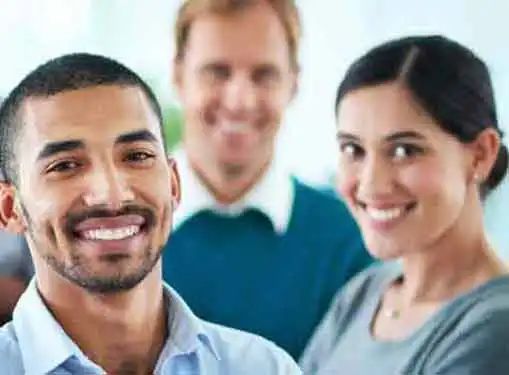 Everything from raising capital, acquiring customers, hiring employees and finding workspace can cause headaches for the entrepreneur during this period.
That is why it is incredibly important that the small business owner surround themselves with a good framework of friends and contacts to support them during this strenuous period. Nothing worth doing is easy, but with this sort of support system at least you can have some positive feedback during the hard times
Basically, there are four key components of a good support system for entrepreneurs. These people can either work for the business, be consultants, family members or just friends.
It doesn't matter how connected or vested they are in the business, just that they care and have time enough to give support and their opinion of things. External perspectives are incredibly important when you start a business. If the entrepreneur gets tunnel vision and focuses simply on the final goal, he or she could be blindsided by problems that an outsider could have seen coming from a mile away.
That's why this support system can be so helpful to entrepreneurs.
Here are the four components of a successful start-up.
#1 The Supporter
The supporter is the person that has been behind you from day one. They cheer you on no matter how you feel about yourself, and sometimes have even more faith in your abilities than you do.
Moms are usually like this, but this person is probably a good friend or college acquaintance. This is someone who appreciates your entrepreneurial spirit and has fostered its growth for an extended period of time. Sometimes, the supporter will even get involved with aspects of the business when you are short handed or need a new set of eyes. Feedback is crucial in the early stages, and they will give positive, constructive criticisms to help you along the way.
Think of this person as your own personal cheerleader; they help you through the game even when you are down by forty. That's their job, and for you to have a better chance with your company, you should have a good supporter from day one.
#2 The Good Example
Everyone has heroes, role models, and good examples. The good example might be your parents, your teachers or a mentor. Regardless, this good example has worked as hard as or harder than you have to attain a similar goal.
People who have an entrepreneurial spirit engrained in them will sometimes point to their parents working sixty hour weeks starting a business, or other family friends that caught success seemingly through only will power and hard work. It is necessary to have these success stories so when it seems as though nothing is going your way, you can point to them and say that the results will come.
I know that my father worked hard to raise his six kids in Wichita, KS. There were no off days or weekends for him. My dad was raised directly following the Great Depression, and this helped instill a sort of frugality and hard working spirit into him. This enabled him to put his nose to the grindstone when necessary and get the job done.
#3 Knowledge Sources
Knowledgeable resources are integral to the success of a start up business. Everything from attorneys, real estate agents, business consultants and accountants should be drawn upon to help you with various parts of your business.
These can either be friends or paid consultants. Either way, they help add an expert perspective to your business that might help increase the chance that your business succeeds.
#4 The Foil
Finally, the foil is the person that may have a completely different skill set than you, the small business owner.
If you are a quantitative mind, then perhaps a marketing master or graphic designer could provide this role. If the owner is an artist, then get a financial mind in there to help with things.
This will provide a different perspective and maintain a balance between big picture ideas and the realities of the capital restraints of the business. You need both to succeed. Find a foil to your particular skill set and it will help your business grow in a balanced healthy way.
When he's not playing racquetball or studying for a class, Clayton Reeves enjoys writing articles about entrepreneurship. He is currently an MBA student at the University of Missouri with a concentration in Economics and Finance.
Share this article
---
Additional Resources for Entrepreneurs