Operating Your Startup Business
Three Cost Reduction Tips for Hotels and Hospitality Businesses
Facing an onslaught of economic woes, more and more travelers are opting to stay home -- forcing hotels to take a closer look at cost reduction strategies that won't handicap their ability to deliver a first-rate guest experience.
Consumers are skittish.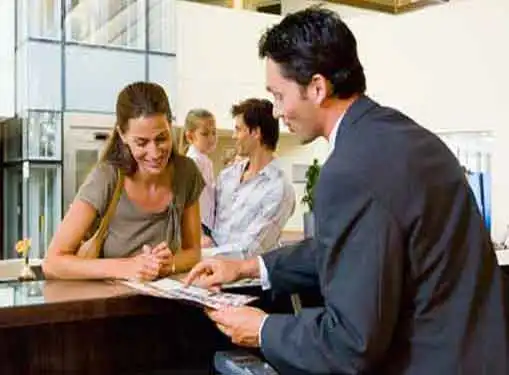 In an age of economic uncertainty and rising fuel prices, people are bunkering down, making "staycations" and Skype sessions with grandma the new normal for many American families.
But according to Ted Berg of Alliance Cost Containment, "It's not just the general public who are giving second-thought to booking hotel and travel these days. In the aftermath of the recession, many companies are limiting conference budgets and out-of-town training sessions in favor of online webinars and teleconferencing."
That's bad (but not surprising) news for the nation's hospitality industry. Traditionally, tourism is hit hard during economic downturns as families and businesses finesse their budgets by eliminating all non-essential travel.
To remain solvent, hotels have no choice but to reevaluate their own operating budgets, removing what little fat remains while retaining their ability to provide high quality services to their guests.
Although cost reduction decisions should always be made in conversation with your operation's strategic plan, there are at least three areas of operating costs that are ripe for reductions.
Vendor Contracts
Hotels and hospitality businesses rely heavily on vendors for food & beverage, cleaning supplies and a string of other essential items. When the economy goes south, the reassessment of vendor contracts should be one of your first priorities.
"One size does not fit all for hotel vendor contracts, and what may have suited your needs in 2008 may not hold true for 2011," Berg says. "Vendors should be challenged to produce year-over-year savings for the hotel they're supplying, and an expert cost containment analyst can establish rates that create savings beyond the first year of engagement."
Marketing Channels
Are you convinced that every marketing channel you utilize is generating enough business to justify its expense? In our experience, you probably aren't -- and that makes marketing a high value assessment target.
Completely eliminating or even downsizing your marketing budget can have disastrous consequences during a downturn. So instead of cutting and slashing your marketing expenses, perform a ROI analysis on a channel-by-channel basis, reallocating resources from non-producing channels to those that are driving occupancy.
Labor
For many hotels, labor is the elephant in the room during operating cost discussions. Although salaries, wages and benefits are big ticket items, legacy issues dominate decision-making. Your operation may not actually need a dozen front-desk clerks, but since the schedule (which has been in place for a decade) calls for a dozen clerks, vacancies are simply filled with the most qualified and affordable candidates.
Periods of economic adversity call for a top to bottom review of all labor assets and creative, "out of the box" personnel solutions. Cross-training, schedule realignments, temporary or part-time hiring, and other strategies can be leveraged to reduce labor costs while maintaining a quality brand experience for your guests.
Share this article
---
Additional Resources for Entrepreneurs