Starting Your Business
Top Five Tips for Business Readiness
Written by Jay Shapiro for Gaebler Ventures
While your enthusiasm to start doing business is a good thing, it's worth making sure you're ready to do so. These five tips will help.
Here are the top five ways to keep your business prepared.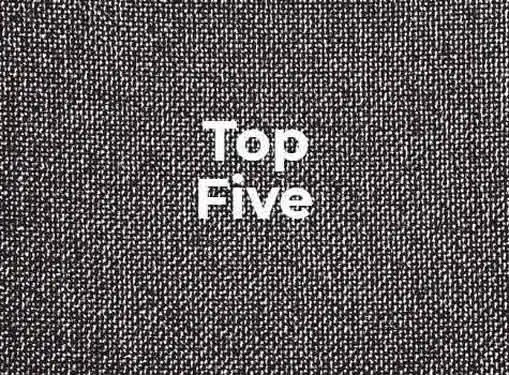 Know your customers. It may sound obvious but most companies work at making the customer fit the product or service; the more astute ones will make sure that the product fits the customer. Knowing your existing customers and staying in touch with them is a much easier way of doing business than constantly finding new customers. If you have treated you customers well they are very likely to want to buy from you again.
Know what you are selling. Finding customers can be challenging so make sure that when you do find one you maximize the sale. Every sales person should know what core products and services they are selling and have a list of every option and extra that can be sold alongside it. They should know the upsell for every product and what questions to ask to identify customers who would benefit from that upsell.
Keep a database. Some of the worst companies only contact their customers once a year or whenever the sales cycle tells them the customer is due to spend some more money. The very worst will bombard their customers with so much junk mail that the customer gets into the routine of throwing it away or deleting it unread. The wise company will gather customer contact details, telling them up front how often they will be contacted and why and then never exceeding that time limit. Every communication needs to deliver some value to the customer, some new way to use the product they bought, information on how your company is doing great things to help the environment, it shouldn't be something they can buy every time either. Use these regular communications to build their trust and their awareness of your brand so that when buying time does come around again they are as ready and willing to buy as you can make them.
Use your database to identify customer trends. You will find that 80% of your revenues come from 20% of your customers. Identify common traits among that 20% so that you can go looking for more of the same. You may also find that 80% of your problems come from another 20% slice of your customer set. Don't be afraid to stop dealing with customers who bring more problems than revenues. Again look for common traits you can use to avoid signing up more of that type of customer.
Always leave a quality business card. Long after you have met with a prospect and the memory of you has faded, they may realise that they actually want what you were offering. They reach for their collection of business cards and... Try it with your own collection; look at them and see how many tell you what the company sells in enough detail for you to be confident in contacting them? Your business card is your ambassador in the prospects camp, it is often the only last chance you have to close that sale. Make sure that if someone is looking for the kind of product you sell that your business card will stand out from the rest and bring them to you.
Jay Shapiro is a freelance writer based in the UK. Jay has a particular interest in the emotive aspects of the entrepreneur's character. "Alongside the nuts and bolts of business, the character of the person is often the ingredient responsible for success."
Share this article
---
Additional Resources for Entrepreneurs