What It Takes To Be An Entrepreneur
Top Ten Tips for New Entrepreneurs - Part One
Written by Jay Shapiro for Gaebler Ventures
Here are ten practical tips to help new entrepreneurs get off to a good start in business. This is realistic advice that works without quelling the fledgling entrepreneur's natural enthusiasm. From cash flow to mentors, this guide is an essential for the beginner.
For the fledgling entrepreneur, getting a business off to a good start is essential.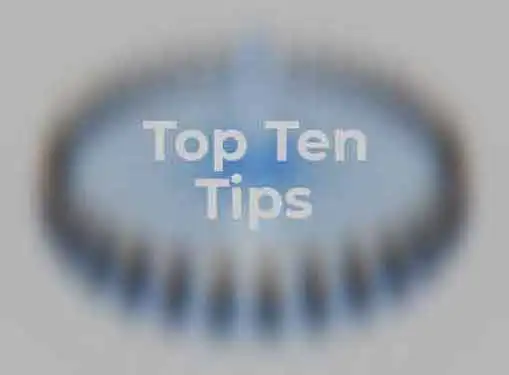 While their enthusiasm and get up and go forms the lifeblood of the business, it is the practicalities that make up its backbone. There are ten main aspects the entrepreneur who is just starting out should keep in mind. Having these tips written down and to hand will help keep the newbie businessperson on track.
1. Only sell what people will realistically want to buy
No business ever thrived from selling products or services that have no appeal or practical purpose. Ask yourself if your idea is too esoteric, and ask others too. Market research can help in this situation. You want a realistic picture of who your target market is, if indeed there is a target market for your idea.
While you might think that a gap in the market needs to be filled, it's often the case that the gap is there for a reason. For newcomers it's sometimes advisable to opt for a business that has more of a guarantee of success. That's doesn't mean you can't inject your individuality into your project, after all, many a successful business is built upon an existing idea and expanded on.
For example: If you narrow your business down to delivering feed for a particular type of parrot chances are your client bank will be a moderately small one. Expand the business idea to cater for all pet foods and immediately you have increased your prospective customer base. Think in terms of enjoying small successes in a large market rather than large victories in a small market.
2. Cash needs to flow
Without cash flow your business doesn't have a heartbeat, so to speak. So you need to kick start your cash flow as soon as you can. Start as you mean to go on: Always collect deposits up front for works to be carried out, and request that balances are paid once the job has been completed.
If your business is in retail, offer fast track delivery for an additional charge. Where repeat orders are likely, with products like cosmetics for example, offer monthly payment programs to clients who want to guarantee they receive a regular supply of your product.
What you are looking for when getting your cash flowing is closure of the cash void or space that naturally occurs between you paying out for necessary stock items, and selling them to your clients. The solution is to request cash up front whenever possible.
3. Look for ways to keep your overhead low
Keep costs and expenses as low as you can. Granted, you have the entrepreneurial spirit and dream of living the lifestyle, but the gold-plated inkwells can wait. Kit out your work space with second hand fittings. When it comes to buying stock, put yourself in an advantageous position with suppliers. Offer to pay in full up front, for a reduced price.
4. Give yourself breathing room - overestimate costs
Overestimating how much things will cost is more of a psychological exercise than anything else. But it's a mindset which the budding entrepreneur should embrace from the very beginning. A little bit like adding an extra half an hour to a proposed journey time, adding extra proposed costs to your overall estimation will save you disappoint in the event of increased expenses. It's a good way to think, and once you start with this philosophy you'll carry it with you always.
5. Promotion, promotion, promotion
No matter what line of business you are in, the bottom line is that you need to sell in order to actually have a business. Without meaning to state the obvious here, in order to sell you need to promote so that potential clients get to hear about you. In business, nothing happens until a sale is made. Your main focus should be to generate leads, convert those leads into sales and, in order that you have a continuing business, encourage repeat business from your clients.
Keep track of your promotion strategies and not which ones bring you the most interest from customers. At start up don't delay generating leads. Without your customers, you don't have a business. Try not to apply all your energies into 'branding'. You can still perfect your brand's image once you have launched and have clients.
See Top Ten Tips for New Entrepreneurs - Part two for the rest of these valuable insights.
Jay Shapiro is a freelance writer based in the UK. Jay has a particular interest in the emotive aspects of the entrepreneur's character. "Alongside the nuts and bolts of business, the character of the person is often the ingredient responsible for success."
Share this article
---
Additional Resources for Entrepreneurs