Legal Information for Entrepreneurs
Transfer of Ownership
Written by Samuel Muriithi for Gaebler Ventures
Entrepreneurs who are just starting out in the business world should be really particular about issues of transfer of ownership as a result of transactions and the subsequent shifting of the risk of loss from the seller to the buyer. Knowing the legality behind these issues is important is business situations that involve damaged or lost merchandise.
The best way to avoid having complications in these matters is to have the issue of transfer of ownership well described in every sales contract.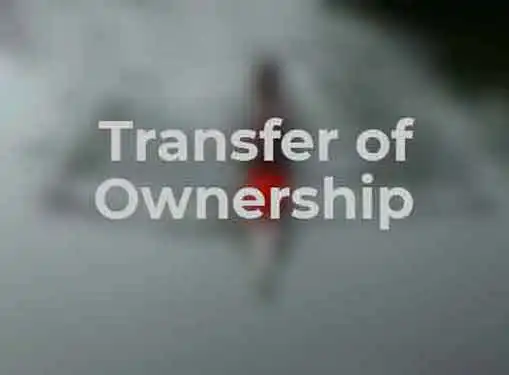 The only alternative that can be pursued in the event that the ownership transfer is unclear would be to have the matter resolved in a court of law. The pursuit of legal redress is not only time consuming, inconvenient and expensive for the business – lots of otherwise reliable and honest suppliers and consumers may be lost. Clearly, this is an option that should be avoided at all costs.
Below are some of the most common situations that involve ownership transfer between sellers and buyers.
When merchandise is delivered by a vendor – When a vendor delivers goods to a purchaser the transfer of ownership happens when the purchaser receives the delivery having been notified that the merchandise has arrived at his/her premises.
When merchandise is shipped by a vendor – The vendor may be authorized by the sales contract to use the services of a third party to ship the goods to the purchaser. If this is the case, the ownership transfers shifts once the merchandise is delivered and received by this third party who may be a trucking company or the equivalent.
When a purchaser picks up the merchandise – In the event that the purchaser goes to the vendor's premises and collects the merchandise then ownership transfers at the time of collection.
Cash and carry situations – When a buyer walks into a shop, store or other similar outlet and buys some merchandise for which he/she makes cash payment, the transfer of ownership happens upon the completion of the transaction i.e. when the payment is made.
Credit – The transfer of ownership in this case is similar to that of a cash and carry situation only that both parties agree on a later date on which the payment is to be made.
Cash on delivery (C.O.D) – In this transaction ownership transfers once cash is paid to whoever makes the delivery. Unlike conventional cash transactions the purchaser in a C.O.D isn't allowed to assess the merchandise before accepting the same.
Sale on approval – In this type of transaction the purchaser actually possesses the merchandise but the transfer of ownership will only take place when he/she approves the same.
Samuel Muriithi is a business owner in Nairobi, Kenya. He has extensive international business experience in the United States and India.
Share this article
---
Additional Resources for Entrepreneurs