Small Business Marketing Advice
Video Cameras for Your YouTube Channel
Written by Anna Lempereur for Gaebler Ventures
Marketing products with a good video camera will make your YouTube channel look more professional. Here are some different models that will capture high-quality images with the latest features.
Logitech Webcam Pro 9000
The convenience of a webcam is that you can film videos without having to worry about positioning.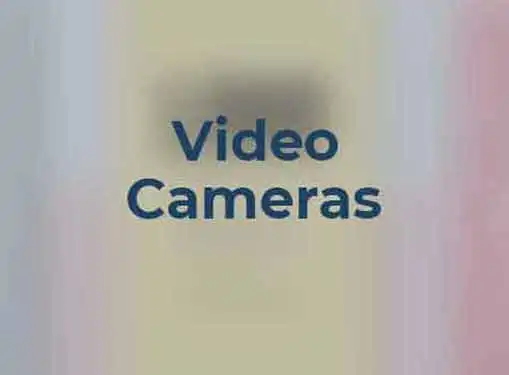 The Logitech Webcam Pro 9000 has a universal clip fits all notebooks, LCD and CRT monitors, so you can record in just one simple step. You also don't have to worry about lighting, thanks to the Logitech RightLight 2 technology. It automatically adjusts to achieve the best images possible, even in dim settings. The Zeiss with autofocus ensures delivers crisp, high-quality images - no matter how much you zoom in. This is great for those who film tutorials and how-to videos, because every detail is captured for the audience to see. Videos are recorded in HD, with a 16x9 widescreen at 720p.
Logitech RightSound technology provides clear and echo-free sounds, which is essential for those in the music business. Viewers can instantly turn away from your channel if poor sound quality distracts them while watching a video. A 6-foot USB cable is included for those who want to film away from the setting in front of their computer. Up to 8-megapixel photos can easily be captured, which is ideal while posting videos where products are being sold or reviewed.
Flip Ultra HD
This camera's sleek, compact design makes it possible to stick in your pocket and film on the go. This is perfect for entrepreneurs who record vlogs in different locations. Don't be fooled by its small size - it can film up to 120 minutes of recording time at once, which is much more than many bigger cameras on the market can do. Videos record at a 1280 x 720 resolution with a 1/4.5" HD CMOS Sensor at 2.2956;m pixels. White balance, black level calibration, and exposure are automatically controlled, so you can record on the spot. After transferring to a computer, your video will become an MP4 file.
The Flip Ultra HD contains a 2" (diagonal) LCD screen and a built in microphone and speaker, so you can preview videos without a computer. Power Saver, Play All, Pause, FF/Rewind and Set Date/Time functions are all included. The built-in flip-out USB arm makes it easy to connect to a laptop or PC when you're ready to edit with FlipShare Software. The Still Photo feature allows you to snap stills from your videos. The software also lets you directly upload to MySpace, YouTube and other video sites, so your audience can view them as soon as they are complete.
Sony Webbie HD Camera MHS-CM1
For those who prefer the traditional camcorder style, this camera has the same design with advanced features. The integrated 5M CMOS sensor captures crystal clear images that are perfect to display on YouTube. The 2.5" screen swivels 270 degrees, which is ideal for those who make beauty tutorials or any other type of video that requires you to look at yourself. The lens has a 5X optical zoom and a 20X digital zoom. The build-in LED light makes it possible to film in low-light settings with the same great quality that you can achieve with natural lighting.
The camera instantly turns on once the LCD is opened, so you can be sure to capture every moment immediately. Select from five scene modes - Sports, Landscape, Low Light, Backlight and Auto to achieve the best quality in a wide range of light settings. Once you're done filming, transfer videos to a computer via USB and view them on the pre-installed Picture Motion Browser (PMB) Portable software, where you can pre-select videos and pictures for viewing and easily upload to YouTube and other media sharing sites.
Anna Lempereur is a freelance writer interested in writing about small business. She is currently a Journalism major at the University of Albany in New York.
Share this article
---
Additional Resources for Entrepreneurs