Using Video In Marketing
Video Marketing Ideas
Written by Rayzelle Forrest Young for Gaebler Ventures
Learn important information about the use of video marketing to promote your business. Read this article for ideas on what style to shoot your video in to get results.
The use of video marketing to get your business message out has skyrocketed in the past few years.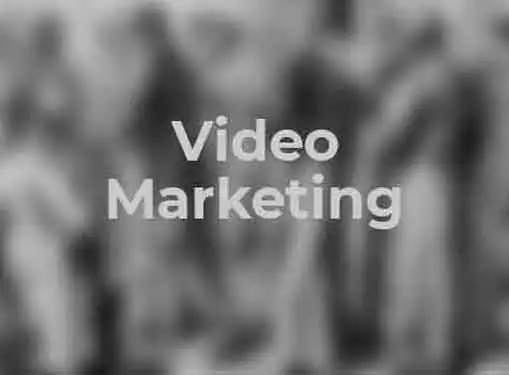 Research shows that approximately 9 billion videos are viewed every month with over 98 percent of them being viewed at Youtube.com. Everyone from entrepreneurs to corporate executives and even politicians are getting in on the video marketing industry.
This is an excellent form of promoting your business because like tv ads, it makes use of your audio as well as video senses. Though, unlike tv ads, you don't have to be at home or in front of a television set. You can be exposed to video marketing anywhere there is a computer with an internet connection. This could literally mean anywhere in the world if you have a laptop with web access. If you haven't already started promoting your business with video marketing here is are some ideas to get you started.
Niche News Marketing
Internet users browse the web for specific news topics that are of interest to them. This means that individuals searching for news in the industry that your business is in will be targeted viewers. When making your video address a topic that is relevant to the masses in your niche. For instance if there has been talk about how on certain days it may be prohibited to grill because of air quality and you sell barbecue pits, you could shoot a video on this topic. Give important information on the issue without actually giving viewers the answers. Direct them to your business website to get the answers.
Video Marketing With Humor
Since people love to laugh, use humor in your video marketing campaign to make it more effective. People tend to spread the word fast when they have seen something that is funny. Humorous videos tend to get the most traffic out of all other types of videos. This video marketing strategy is well worth looking into if you have a funny personality or if you know someone who does that you can get to appear in the video for you.
Video Marketing with Sex Appeal
Marketing with sex does not mean using porn or even anything that is revealing in nature. Video marketing using sex could be as simple as showing attractive people modeling your products or using your service. People love to look at and for some reason trust good looking people. This strategy is used in news broadcasting. Although not specified, typically to get a job on a tv station as a news anchor, one of the "unwritten" requirements is to be moderately good looking.
Video Marketing with Inspiration
If you have an inspirational experience with your product or service that can be shown to viewers, create a short video about it. The key is to not give the entire story. You will want to direct them to your website for the full story. The objective is to get viewers to your website so that ultimately they can become customers.
Rayzelle is an entrepreneur and writer. Based on her experiences as an owner of her own dance studio, she will share her personal tips on being a successful entrepreneur.
Share this article
---
Additional Resources for Entrepreneurs