Small Business Marketing Advice
Hold YouTube Contests for Products
Written by Anna Lempereur for Gaebler Ventures
Giving away your products in a contest is a fun, creative way for consumers to get to know your company. These tips will help you make a contest on YouTube that will help both your business and YouTube channel grow.
A great way to market your products on your YouTube channel is to give them away for free in a contest.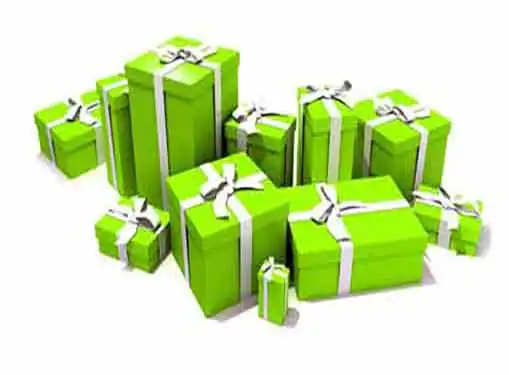 This will give consumers a chance to try out your products, as well as help you gain more subscribers.
Brainstorm Contest Ideas
You can hold your contest as a celebration (ex: anniversary of your company, your channel has reached a certain number or subscribers), or simply for fun. To make your contest more interesting, have your subscribers submit an entry that is relevant to your business. For example, if you own a cosmetic business, have your viewers make videos where they create certain styles, or share an interesting tip. If you own a bakery, ask your viewers to make a video of their favorite desserts, possibly even showing how to recreate it.
A good idea while holding your contest is to tell your viewers that they must be subscribed to your channel in order to participate. Inform them that creating a YouTube account is easy and free, so they can make one just for the contest so they could be eligible to win. Your viewers will subscribe to you as an incentive to win.
Choose a Winner
To be fair to those who do not own a webcam, you can make an option or even an additional contest for your subscribers to simply type in your comment box to be randomly drawn. You can have them say something related to your contest (ex: if you own a pet store, have your viewers type their favorite piece of advice for training animals), or even simply type "enter me." At the end of the contest, visit Random.org to create a random drawing of your contestants.
When choosing a winner for your video submissions, look out for which user put in a lot of time and effort into their entry. It is important to be fair and watch every single video before making the decision. Your contestants have taken the time to make videos for you to watch, so you should give your undivided attention in return. If you are having a difficult time making a decision, choose a 2nd and 3rd place and include smaller prizes for each.
Make a Video
Your video should answer any questions that your subscribers have regarding your contest. Be sure to include what the contest is, rules, deadlines, and prizes. You may want to include all of your contest information in the sidebar as well, just in case your viewers do not have a chance to watch the entire video.
If you'd like, create your own mock contest video entry to give your viewers a better idea of how to enter your contest. Not only will it give a clear idea of what you are looking for in an entry, but it will help break the ice and get your contest started.
Anna Lempereur is a freelance writer interested in writing about small business. She is currently a Journalism major at the University of Albany in New York.
Share this article
---
Additional Resources for Entrepreneurs