Social Marketing Optimization
Viral Marketing and Facebook
Written by Amy Bax for Gaebler Ventures
How does viral marketing work with Facebook, and how is viral marketing effective on Facebook pages? Here we take a look at those questions, and how you can optimize your marketing strategies on the popular social networking site.
When Facebook was first created, it was a simple platform with a simple idea.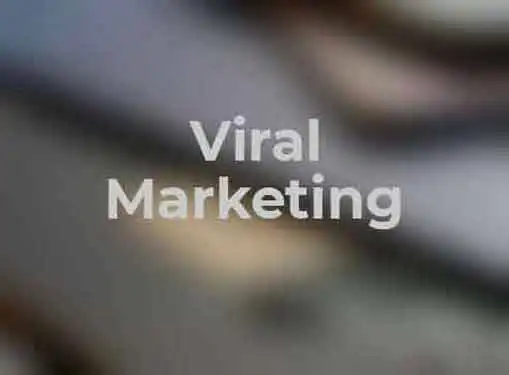 Only a certain amount of information was displayed, members could talk to each other, common interest groups were formed, and pictures could be shared. There was minimal opportunity for companies to advertise to this target audience.
Now, several years later, several powerful viral marketing techniques can help businesses spread their message.
Facebook Groups
A group is an opportunity for users to express common interests or connections. Joining a group allows you to post pictures, video and comments on the group profile page. You can also initiate conversations, update members, and form new connections. This would be a way to create buzz or unite fans of a product, television show, band, brand, etcetera. People who join are usually able to invite their friends to also join, thus creating a larger network.
There are some downsides of the Facebook group, however. Because Facebook does not cater to businesses as much as other social networking sites, an employee or owner will need a personal page in order to form a group. Since "groups" are one of the older elements of the site, it unfortunately does not get as much recognition as the newer "applications."
Facebook Applications
Today, Facebook gives software developers the ability to create applications for the site. These applications are interactive and allow users to play games, share videos, send virtual gifts, etcetera. Businesses can sponsor or create their own user application. Application involvement has a prominent posting on personal profiles. Users are also able to invite other friends to join in on the fun.
Like other viral marketing opportunities on Facebook, applications have some downfalls. Because there are hundreds of different applications to explore, user profiles can easily become cluttered, thus making it hard to find content. Also, some applications require users to invite others to join in order to be able to participate. People feel this is similar to junk mail or spam, so some resistance has occurred.
With all of these options, information about user actions is posted in activity "feeds" located on a profile's home page, as well as the profile itself. As a result, friends of that user can see their involvement in any of these features. If this information attracts the friend's attention, they too will click on the feature and potentially become involved.
Facebook Pages
This is one of the most recent additions to the Facebook site. A business or organization can establish themselves without having to go through a personal account. MySpace, another social networking site, also has this feature.
Facebook pages are similar to groups, but have a more customizable format. The Facebook page is also run more by the individual company, and less by the members who have joined. Members do not have the ability to request for their friends to join, but instead can "share" the page with friends. One distinct difference that makes pages a more attractive option than groups is that it usually has a more prominent display on a personal profile for others to see.
There are quite a few businesses that have already taken advantage of this opportunity for brand awareness, but it is yet to catch on with the smaller and local businesses. Larger global brands seem to dominate this sector now, although there is much promise this will change as it becomes more popular.
Amy Bax is interested in providing innovative informational resources to entrepreneurs. She is currently an MBA student at the University of Missouri - Columbia.
Share this article
---
Additional Resources for Entrepreneurs