Entrepreneurial Selling
Why Salespeople Fail
Sales people love to blame everybody but themselves for failure. It's a bad product, they say. I'm getting bad leads, they say. The top sellers know that it's up to them to succeed and they know and avoid these roads to sales failure.
Effective selling doesn't come easy. It requires hard work and perseverance, and even then success is no guarantee.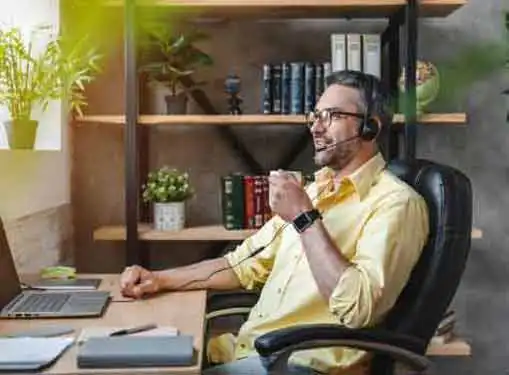 But the most effective salespeople understand that to succeed, they first need to know how to fail.
Unfortunately, there is no shortage of reasons why salespeople fail. The sales process is fraught with hazards, any one of which can deep six a positive customer response. By identifying the pitfalls ahead of time, you can avoid them and start closing sales like the big guys. Here are five of the most common mistakes salespeople make and how to avoid them.
Bad Prospecting
To sell effectively you have to prospect effectively. Salespeople who fall short of their monthly and quarterly goals are frequently either not talking to enough customers or they are talking to the wrong ones. Following a consistent prospecting routine provides a steady flow of potential customers who are likely to be interested purchasing your products.
Price vs. Value
Price is a significant factor in closing a sale, but it's not the only factor. Other considerations - like value - also play an important role. Selling products based on price alone is a big mistake because sooner or later the competition is going to beat your price, leaving you high and dry. Instead, get in the habit of selling your product on a value basis even if you are least expensive option in the marketplace.
Misidentified Objections
Customers don't buy based on your ability to overcome the objections you think they have. They buy based on your ability to identify their actual concerns and address them in a satisfactory manner. Many salespeople ask some initial questions, but fail to continue fact gathering throughout the sales process. That's a mistake because it hinders your ability to identify new objections when they arise. A better approach is to continuously gauge your prospect's interest through questions and clarifications.
Shortcuts
If you're taking a cross-country trip, a shortcut is a good thing. But when it comes to selling, shortcuts are an invitation for rejection. Resist the urge to skip essential elements in the selling process, even if your prospect feels like a sure thing. Sure thing or not, prospects need to know that they are not being taken for granted and that their business is important to you. Although you might get away with cutting corners every once in a while, it will ultimately come back to bite you, especially in a market where the competition is fierce.
Negative Attitude
A negative attitude is the most effective way to blow a big sale. If you go into the process believing that you are not going to close the sale, guess what? You won't. However, if you go into the process believing in the quality of your product and your ability to effectively represent it to your prospect, selling it becomes a snap.
Share this article
---
Additional Resources for Entrepreneurs