Workers Compensation
Workers Compensation Audits
If the cost of workers compensation insurance has you down in the dumps, maybe it's time for a workers compensation audit. You may find that you are paying more than you should be.
Workers compensation insurance companies make mistakes. That's why a workers compensation audit can save you plenty of money.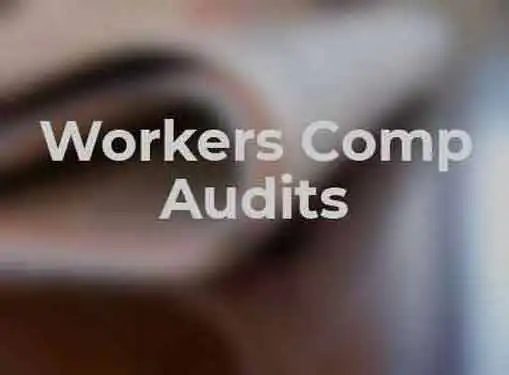 We often assume that large insurance companies never make mistakes. The reality is they make plenty of mistakes, and they usually are made at your expense.
In fact, they tend to fix their mistakes quickly if they cost the insurance company money, but they may be less diligent in correcting the errors that cost you extra money and increase the insurance company revenues.
That's why you need to watch out for your own interests and find those mistakes!
With the cost for workers compensation insurance skyrocketing these days, it's a smart move to engage a workers comp consultant to review your workers compensation insurance premiums and make sure that you are not being overcharged.
How a Workers Comp Audit Can Save Money
Your workers compensation consultant will examine your workers comp policy and look for errors that have been made in calculating your premiums.
They will look closely at the classifications of your employees on the policy. Workers comp classifications attempt to categorize your employees based on how prone they are to injury based on the work they do.
If a clerical worker is mistakenly classified as a construction worker, you'll be overcharged for that employee in your premium calculation. Correcting the mistake will lower your premium.
They will also examine your payroll numbers that are reported to the insurance companies. Premiums are calculated per hundred dollars of payroll, so if there's a mistake in the payroll numbers that the carrier is using to calculate your premium, it can cost you extra money.
Classifications and payroll are just two of the factors that a good workers compensation consultant will look at when they conduct a workers comp audit. There are many other factors they will look at.
Once they've identified the mistakes, they can contact the insurance carrier on your behalf and get them to adjust your premiums. They can even get you a refund or credit for mistakes that were made in prior years.
In terms of selecting a company for a workers compensation audit, the usual rules apply. Check their track record and talk to other companies that have used them in the past.
Share this article
---
Additional Resources for Entrepreneurs