Starting Your Business
eBay Advantages of Dropshipping
Written by Jay Shapiro for Gaebler Ventures
The eBay seller and the dropshipping service go hand in hand. By eliminating up front product costs and management of shipping the eBayer can run a lucrative business that eliminates the stock and delivery problems that thwart many a bricks and mortar operative.
Most people, even if they aren't running eBay businesses, have made use of the well-known auction site at some stage.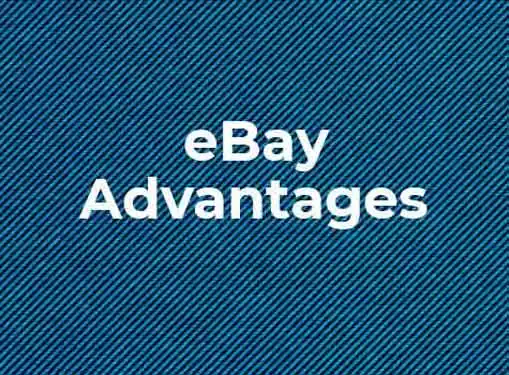 For selling off unwanted items it's a useful and easy to use online market facility. Some people aim only to make a sort of pocket money business out of eBaying, selling off good condition items that they no longer want or the odd bargain they have bought for the purpose of making a little extra cash.
For others eBay represents big business, but it has to be approached in the right way. Making eBay a main income source isn't particularly difficult although what the e-entrepreneur needs to figure out is how to make the process as streamlined and hands off as possible whilst ensuring that the profit margins make the venture a worthwhile one.
In contrast to offline businesses or bricks and mortar stores, there's no need to purchase stock in large quantities with an eBay business. The elimination of this burden is all thanks to the magic that is dropshipping.
So, how does dropshipping work?
In effect, if you are an eBayer and using dropshipping services you are playing the role of middle man. Your part of the bargain is to take and process orders generated from your online store and other online or offline promotions. Once the purchase transactions have been processed you give notification to your product supplier (dropshipper). They in turn handle all the packing and shipping of the product to your client.
Do you have to pay upfront for stock that will be dropshipped?
No, you will not usually have to pay in advance for stock. Your customer pays upfront for goods so the service is an 'on demand' one. Having said that, some drop shipping services request a registration fee but this is usually nominal and can be covered fairly quickly once you begin trading.
Dropshopping and eBay make very good bed fellows. The e-marketplace allows anyone to sell product to a potentially huge customer base.
Savings to be made -
Once healthy relations between the drop shipping service and the eBay business have been established it's not unusual for price negotiations to be an option. The dropshipper who sees you are dealing in quantity with your eBay clients will often be amendable to allowing you discounts related to your sales figures. This in turn can boost your business further as you will be able to pass some of these savings on to your buyers.
What should you sell on eBay?
There are opportunities to sell practically nay kind of product on eBay although sound advice would be to stick with high demand merchandise. That way your sales figures will be higher and as a result, cost of product and shipping may be lower. Having said that, if you choose merchandise that is already well catered for you might only be able to procure yourself a very small slice of the eBay pie, so think carefully about your options before you set up shop.
Jay Shapiro is a freelance writer based in the UK. Jay has a particular interest in the emotive aspects of the entrepreneur's character. "Alongside the nuts and bolts of business, the character of the person is often the ingredient responsible for success."
Share this article
---
Additional Resources for Entrepreneurs