Purchasing and Procurement
Beware of Rock Soup Vendors
Here's some advice for new entrepreneurs who haven't yet learned how to tell if somebody is a Rock Soup Vendor.
If you run your own business and are responsible for hiring external consultants, you've probably run into your fair share of Rock Soup Vendors.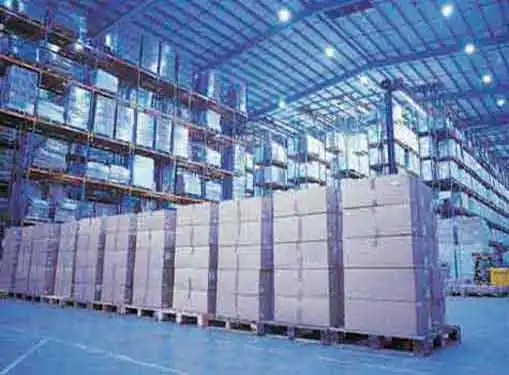 What's a Rock Soup vendor?
I came to the name after reading a bedtime story to my kids. The story was entitled Rock Soup and it goes something like this.
Three hungry soldiers are on their way home after a war and stop at a village to eat. The villagers see them coming and are not eager to share their food with the soldiers. They hide everything -- including their tomatoes, cream, potatoes, barley, and beef -- and tell the soldiers that they too have no food and are hungry.
Thinking quickly on their feet, the soldiers respond that they know how to make Rock Soup, a great soup made with just rocks and water, and that they will feed the entire village.
Intrigued with the possibility of making soup from a rock, the villagers provide a rock and boiling water and begin to set the tables.
As the water boils, one of the soldiers states that although the soup is just about ready, a tomato would make it even better. A villager secures a tomato from its hiding place and adds it to the soup.
And the Rock Soup would be even more delicious with an onion, comments another soldier. A villager quickly finds an onion and adds it to the soup.
Within a few minutes, using the same strategy, the soldiers are able to get meat, barley, vegetables, and cream from the villagers to complete the Rock Soup.
The villagers and the soldiers feasted together and the villagers were surprised to learn that you actually could make excellent soup from rocks and water.
What's the lesson on a story like this? I think the author, Marsha Brown, intended the lesson to be that if we all work together, we can surprise ourselves and do amazing things. That's what I told my kids anyway.
But I've worked with too many Rock Soup Vendors who tell me they know how to do something and then expect me to do all the work and thinking to make them successful.
A public relations firm that gives you press release drafts that are so poorly written that you have to rewrite them is a Rock Soup Vendor. A management consultant who listens to what you say, summarizes it, and regurgitates it back to you in a presentation as if the ideas were all his? Definitely a Rock Soup Vendor.
It's worse than that. Rock Soup Vendors don't just let you do the work while they are theoretically supposed to be doing the work for you. They take the work that you did and show it to other prospective clients and get new work for themselves. Reusing your "ingredients" - your creativity, your skills, your work ethic, and your attention to detail - they eat again and again.
Rock Soup Vendors move from village to village -- that is, from client to client -- and take advantage of people who haven't yet discerned how to tell whether somebody really knows what they are talking about and can add real value.
And these moochers, who coast on the capabilities of their clients, are quick to blame other factors when they don't get results. If the soup tastes bad, it's never their fault.
So, are the soldiers in this children's story clever facilitators who know how to get the best results out of a team? Or are they well-polished scam artists who can sell a vision but then don't add much value after they've closed the deal?
It's hard to say. But one thing I've learned is that, for entrepreneurs to be successful, they need to develop a sixth sense to detect whether a prospective partner or vendor is the real thing or whether they are just one of many who take advantage of unwitting entrepreneurs and surprise them with a warm and tasty serving of Rock Soup.
It's funny. In my experience, after you've tasted that delicious Rock Soup a few times, you completely lose your taste for it.
Share this article
---
Additional Resources for Entrepreneurs