Evaluating Business Ideas
5 Blunders Entrepreneurs Do That Bust Their Own Businesses
Written by Ashwin Satyanarayana for Gaebler Ventures
Why do small businesses sometimes fail? An atrocious rate of 95 % of start-ups fail within one year. Most often, it is because entrepreneurs do not have a vision for the company. Discussed here are five major reasons.
You have heard of some random numbers thrown at you regarding the failure rate of business, haven't you?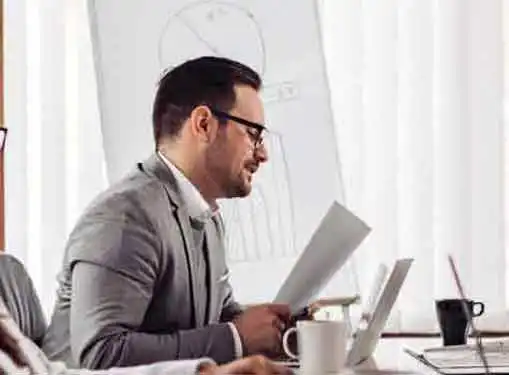 Much like 95% of all the business start-ups wind up within their first year of operation. Most entrepreneurs just get themselves a fancy job and operate their business just like it's a job for them; precisely the reason why their businesses can only go so far. Here are some of the fatal mistakes small businesses owners make:
They don't have a vision
Starting a business without a vision is like jumping off a cliff without water to have even the least possible chances of protection for you when you finally land. You don't need a grand vision, but you do need a practical and realistic view of your business. Just how is your business going to be 10 years from now? What does it look like? What is the general feeling?
They don't have a plan
Your vision is a broad view of your business in the future. How would you get there? You may do that by improvising, which isn't recommended in business or you could plan and get there with a sense of confidence and achievement. Start your business with a sound, well-researched business plan complete with financial forecasting. Account for growth along the way, but keep the plan fluid enough to give you a degree of flexibility.
They don't cast a wide net for ideas
Small business owners, especially those who run family businesses which wouldn't have changed over the years, don't spread out and fetch information from multiple sources and use it to their advantage. Successful entrepreneurs are well-read, they network extensively, and they keep their eyes and ears open for any sort information that might come pouring in.
They don't focus on marketing
Show me the way you market your business and I will tell you if you will sustain or not. Marketing is the single most important thing any small business owner must bet on. It should perhaps be the first thing on their daily To-Do list. If there could be anything that could turn your business around, it would be your efforts and success in marketing your products and services.
They don't leverage
Michael. E. Gerber, the author of E-Myth Revisited and a leading business coach, calls it the "Entrepreneurial Seizure." Most small business owners don't learn to let go. It is very hard for most entrepreneurs to begin to trust others (employees) to work for them. Once you master the art of leveraging your business and learn to manage employees, you will have successfully mastered the art of leveraging - the true secret to making millions.
Ash has an undergraduate degree in engineering and an MBA from Ohio University. Today he is a corporate trainer, business coach and a freelance writer.
Share this article
---
Additional Resources for Entrepreneurs