Productivity Tips
5 Tools That Can Change the Way You Do Business
Written by Ashwin Satyanarayana for Gaebler Ventures
Small businesses of today are at an advantage when compared to conventional businesses in that they are in a position to leverage technology. From running an e- commerce site to using communication technology, it is cost savings all the way. Here are a few tools you may find improves the way you do business.
Modern businesses have one major, strikingly clear advantage over the rather staid and conventional businesses: the extent of technology usage.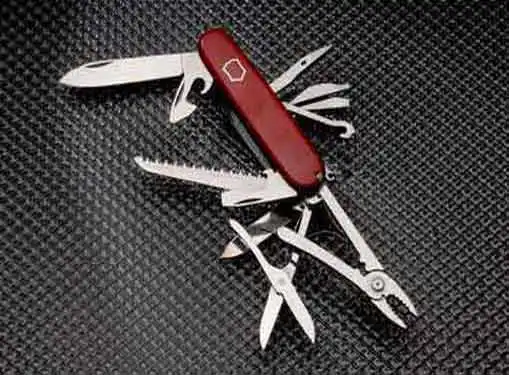 The marriage of business and technology is now so consummate that it is hard for one to be without the other. Having said that, there are 5 distinct technological tools that can literally change the way you do business:
A fully-functional, well-optimized e-commerce website: You will be surprised at the lack of properly done, well-optimized, "dressed-to-kill" websites for most businesses. The way small business owners handle creating websites starts with a fundamental fallacy that sounds like "every business has it, so we will have it too", "Well, we know it's important to have a website and so we do" - these reasons won't cut. You will need a website which can make your cash register fat; bring in revenue and have you go laughing all the way to the bank.
A semi-automated, Website customizable CRM: Your website is ready, but it will need to have an almost automated system to generate and capture leads, have a complete system in place to nurture these leads until they turn into customers and then help retain these customers for a long time. A robust CRM system is the tool you will need. Pick up the right CRM, appropriate for your business and this part of your business should ideally be in expert, flawless hands.
Virtual Offices: Do you want your business to spread its wings and go global? Perhaps, you want to make your business look bigger than it really is? One of the best things that happened after the wheel and the fire is a virtual office. You get a business address in a good location and even staff to handle your phone calls and take messages for less than a fraction of what it would really cost. It can be instrumental in getting your operations functional in other locations, help you expand and look like a million dollars already.
Online Market places: The days of hiring full-time staff to get things done for your business are gone. The new way to do business is to hire talent that is comfortable with telecommuting seamlessly. With some online market places like Elance and Guru, you could do just that. Kick your virtual to start in totality. The cost savings - provided your business can be done this way - can be phenomenal.
VoIP, web-based project management and web-conferencing: No matter what kind of business you run, you will inevitably need to communicate with your clients. Flying to different places to attend meetings is expensive and old fashioned. Try the new way of doing things through the Internet - use VoIP backbones for your telecommunication needs or perhaps just use Skype to communicate. Use web based project management software and other project collaboration software to manage your projects and have your virtual staff work from anywhere. You could use remote log-in technology if you need to access other machines and use web conferencing for meetings and discussions.
Ash has an undergraduate degree in engineering and an MBA from Ohio University. Today he is a corporate trainer, business coach and a freelance writer.
Share this article
---
Additional Resources for Entrepreneurs