Raising Money
A Company That Helps Entrepreneurs
Written by Clayton Reeves for Gaebler Ventures
Entrepreneurial spirit is difficult to find, and when found it should be nurtured and helped along in order to build something great. A company in Ohio has taken one of the most difficult parts of building a business -- financing -- and made it easy for Ohio companies to grow.
True entrepreneurial spirit is uncommon.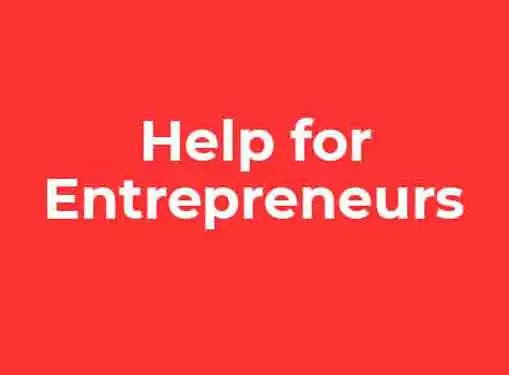 Rarer still is when that spirit is coupled with the drive, resolve and technical skills to actually put that spirit to good use. The final obstacle of course, involves where to get the money to bring all these things together.
One company is striving to bring that final part of the equation to entrepreneurs. Of course, there are plenty of companies that will help entrepreneurs build their businesses. Venture capitalists, however, look for a required return on the investment or they will not get involved.
This company I am referring to does not share a return on investment with the people donating the money to the firm. It is more of a charity than anything else.
Jumpstart Inc. is a five year old company that provides money to companies in Cleveland, Ohio. Jumpstart advises companies on how best to go about planning their businesses and gives them the monetary means by which to do so. Of course, this sounds like any common investment firm, but the strange thing about Jumpstart is that it is a nonprofit organization.
Money is brought in through charitable donations from people in the area. They are donations in the true sense of the word, since no return is given back to the donators.
The satisfaction in participating in an organization like this is raising the standard of living and economic standing of a region. Wealthy businessmen or women may have come from similar beginnings, and the fraternity of entrepreneurs seems to foster a sense of support for those trying to build a business.
Ray Leach is the CEO of Jumpstart, and has come from similar beginnings as the entrepreneurs he strives to help. Ray was an entrepreneur in Ohio for twenty years, playing various roles in the process of building businesses. He finally decided to take a broader view at the economy of his state, and try to lay the foundation for his future as a venture capital investor.
One example of a company that Jumpstart has helped is Synapse Biomedical, which first encountered Jumpstart at a business case writing competition where a Jumpstart executive was a judge.
Synapse won $20,000 from the contest and also caught the attention of Jumpstart. Jumpstart helped them with their initial plans and also invested $300,000 in the company.
Jumpstart helped the company grow and led them through their first round of venture financing, which raised $5 million. Now that Synapse has grown legs and stands on a firm foundation, Jumpstart plays a much smaller role.
Jumpstart plays a role that really matches the name of their firm in a literal sense. They are simply there to boost entrepreneurs into a place where they can get the attention of big money investors. After they have access to the money, the businesses usually take care of themselves. As a result, the entire Ohio area is aided.
Leach is confident that although the effects of the company are small now, they will grow exponentially. Right now, Jumpstart has helped create about $56 million in revenue and over three hundred jobs.
However, the ripple effects are more difficult to measure. Also, if a company is helped by a firm like Jumpstart in their home state, they will be more likely to stay there. This helps create stability and sustainability in the Ohio economy.
Overall, entities like Jumpstart can really help an entrepreneur in the initial stages of business planning.
When he's not playing racquetball or studying for a class, Clayton Reeves enjoys writing articles about entrepreneurship. He is currently an MBA student at the University of Missouri with a concentration in Economics and Finance.
Share this article
---
Additional Resources for Entrepreneurs