Niche Marketing
Advertising Your Business to Seniors
Written by Rayzelle Forrest Young for Gaebler Ventures
This article outlines how to effectively advertise your business to senior. Discusses the correct medium to use and how to use it when doing this.
Advertising your business to seniors (60 plus years old) can be a great way to increase your business profits and tap into a lucrative market.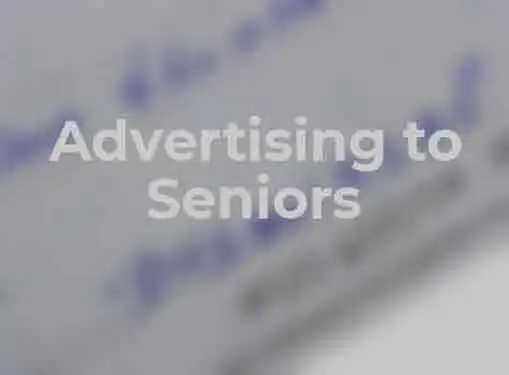 If your product or service is one that can be used by this target audience then it is highly recommended that you include them in your marketing plan. Advertising to seniors is an excellent idea because of their buying power. Most seniors have homes that are paid off and tend to have smaller bills and financial responsibilities. This coupled with sizable bank accounts from years of saving, equates to money for your business.
Your advertising medium will be much different for this target audience than others. Since seniors are generally not technically savvy, you want to take advantage of print advertising, specifically weekly tv magazines that appear in newspapers. Seniors spend a lot of their time watching television and are the primary users of these weekly magazines. This section in the newspaper usually allows local businesses to advertise their products and services. Using this medium will allow you to reach a large senior audience. Use these tips to help you with this type of advertising.
Contact Sales Rep
Contact a sales rep from the local newspaper where you business is located. The sales rep with want to discuss information regarding your business in order to get a feel for what your business has to offer. This will allow them to get information about who you are as well as what your products and services are.
Discuss Rates
Find out how much it costs to advertise your business in the weekly television magazine section. Ask what the rate is per column inch, what the submission deadlines are, what are the required signed agreements as well as payment options. This will help you to make an assessment of what you can afford. To get the maximum results it is recommended that you advertise for a year if your budget allows you to.
Provide Artwork
Once all of this is taken care of you will need to provide the artwork for your ad. Make sure you submit the best copies of your business or products that you have. Copies should be clear and easily visible.
Request Proof of Advertising
The sales rep will have ads for your business created for your approval. Once you have approved the ad you want to run, ask for proof of advertising every week. This usually can be provided in the form of a tear sheet.
Advertising your business to seniors is a marketing strategy that should not be overlooked. This target audience has a substantial amount of discretionary income that can help to increase your business profits. For effective marketing to this audience you need to take advantage of local print advertising. If you do this correctly you will see your business profits grow substantially.
Rayzelle is an entrepreneur and writer. Based on her experiences as an owner of her own dance studio, she will share her personal tips on being a successful entrepreneur.
Share this article
---
Additional Resources for Entrepreneurs