Business Travel Advice
Air Travel Tips for Entrepreneurs
Air travel is a necessity for many entrepreneurs. Our travel tips will help you have a more productive and peaceful experience when it's time to take to the clouds on behalf of your business.
Extremely mobile businesspeople practically live in airports.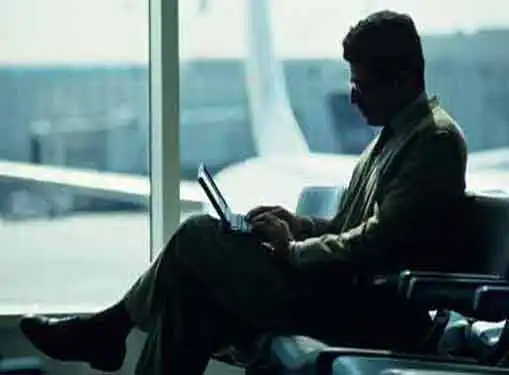 But few entrepreneurs can escape the need to travel by air at least a few times a year. That shouldn't be a problem - except for the fact that air travel has somehow become an exercise in survival, with travel delays and passenger frustration reaching all-time highs.
Higher fares and better technologies have reduced the frequency of air travel for many business leaders. Videoconferencing and other tools let entrepreneurs achieve face-to-face connections without leaving the office. However, there are some business scenarios in which a teleconference won't cut it. When "going there" is unavoidable, you need to know how to survive and thrive as a business air traveler.
Get organized. Organization is both a blessing and curse in business travel. The more time and energy you (or your assistant) invest in organizing your business trips, the more prepared you will be for the demands of modern air travel. But no amount of planning can compensate for the delays and problems that are commonplace in the airline industry. Our advice: plan thoroughly, but maintain a loose grip on your itinerary, buy refundable tickets, and include contingencies in your travel plan.
Combine trips. Sometimes you can combine two or more trips to minimize air travel expenses and the amount of time you spend out of the office. For example, if you suddenly need to make an unexpected trip by air this week, see if you can move up an air travel trip that's scheduled for the next week and use one-way tickets to fly in a loop.
Ship materials. Whenever possible, it's worth the time to ship your materials in advance rather than bringing them with you to the airport. Luggage fees mean you won't save any money by checking a suitcase stuffed with materials at the gate, so avoid the hassle and let UPS or FedEx handle your materials for you.
Consider ground transportation. If your travel budget is tight, rental cars or public transportation are cheaper than taxis. Although it may require a little advance planning, renting a car at the airport can be a flexible and cost-efficient ground transportation option if your stay lasts more than a night.
Watch your diet. Airports are a dietary nightmare. To offset the stress of air travel, many business passengers turn to comfort foods that cause indigestion and other travel ailments. Be diligent about watching your diet and moderating the amount of junk food you consume while waiting for your next flight.
Maximize airport productivity. Most airports are sensitive to the fact that businesspeople need the ability to work while waiting in terminals. But since outlets can be in high demand during peak travel times, pack an extra, fully-charged laptop battery and make sure your smartphone is loaded with juice before you go to the airport.
Share this article
---
Additional Resources for Entrepreneurs